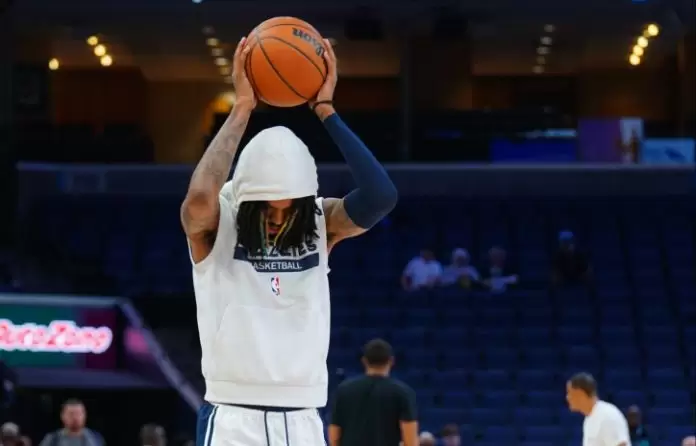 Commissioner Adam Silver released his own statement on Wednesday in light of the successful meeting of the NBA authorities with Memphis Grizzlies star Ja Morant.
Silver described Morant's action as "irresponsible, reckless and potentially very dangerous" but acknowledged the guard's apology and willingness to redeem himself.
"Ja's conduct was irresponsible, reckless and potentially very dangerous. It also has serious consequences given his enormous following and influence, particularly among young fans who look up to him," Silver said, via Yaron Weitzman of Yahoo! Sports.
"He has expressed sincere contrition and remorse for his behavior. Ja has also made it clear to me that he has learned from this incident and that he understands his obligations and responsibility to the Grizzlies and the broader NBA community extend well beyond his play on the court."
Morant notably drew public flak upon flashing a gun in an Instagram live of his strip club party in Colorado earlier this month. This prompted the Grizzlies brass to suspend him, the NBA to launch an investigation and the Colorado Police to look for possible crimes he committed regarding the state's gun law – which turned out that they didn't find any breaking of the code from the All-Star.
In the recent exclusive, sit-down interview with ESPN's Jalen Rose, Morant revealed that he is not the owner of the firearm he showed on his Instagram live, but he made it known that he doesn't promote violence while understanding the consequences of his action.
The league already announced that Morant will be suspended for eight more games due to the detrimental conduct he made and could be activated by the Grizzlies as early as Monday against the Dallas Mavericks.