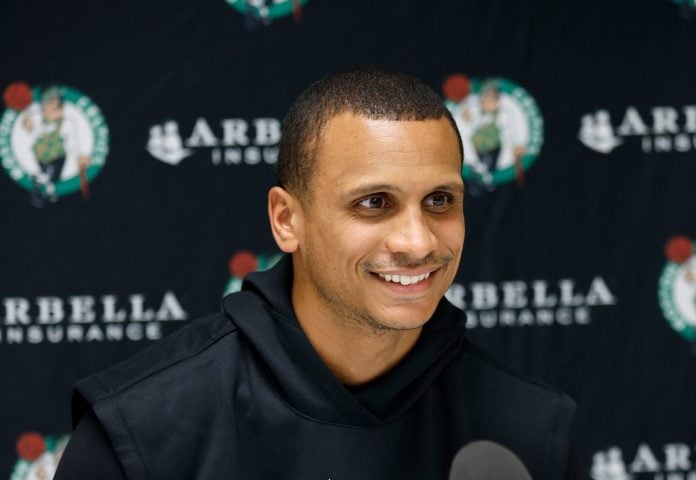 At this stage of every season, contending teams are determined to trend themselves up in preparation for their impending entrance to the postseason stage. 
But for the Boston Celtics, instead of improving further and maintaining their high level of play, their woes have been piling up, which are heavily exposed by the Houston Rockets as they continued their road trip this Monday.
After a motivating weekend win against the Atlanta Hawks, the C's were stunned as they move to Texas to face the young Rockets team. They were humiliated via a 111-109 defeat by the young club that was first to be announced eliminated from playoff contention this season.
While Jaylen Brown dropped a gigantic 43 markers to lead all scorers, Boston's issues on the match's team stat sheets are glaring, as they were outhustled and outshot by Houston. 
"Those are concerning, the margins," coach Joe Mazzulla said in his postgame availability. "That's playoff basketball at its finest, is the ability to win those situations, so it's concerning that we're inconsistent in that. We have to be committed to those regardless of who we're playing, regardless of the situation, regardless of how many games are left. It doesn't matter. You have to be committed to those."
The Celtics were bricking their shots from beyond the arc and drained an inconsistent 28.9 percent (12-for-42) throughout the entire game. This doesn't sit well with their average of 37.8 percent collective shooting which ranks sixth in the league this 2022-23.
Further, the Rockets' youthful units were much energetic enough to beat the C's, catching 15 offensive boards and capitalizing on second chances opportunities for 17 points. Boston was also sloppy on their play with 11 total turnovers, with some hurting their chances in crunch time to grab the game.
"The threes, people like to talk about those. Free throws, offensive rebounds, second-chance points and turnovers. That's the game. That's every game," Mazzulla said. "Those margins are extremely important. I don't care if you shoot half-court shots. If you don't win those three margins, you're not going to win many basketball games. When we're at our best, we do that, and when we're inconsistent, we don't do that. We have to be committed to those."
With the painful loss, the Celtics took a step back in the Eastern Conference race, now just leading by one game over the current third-place Philadelphia 76ers in the seedings.
The Celtics will test themselves and look to correct their issues as they are set for another challenging bout on Wednesday against the Minnesota Timberwolves.