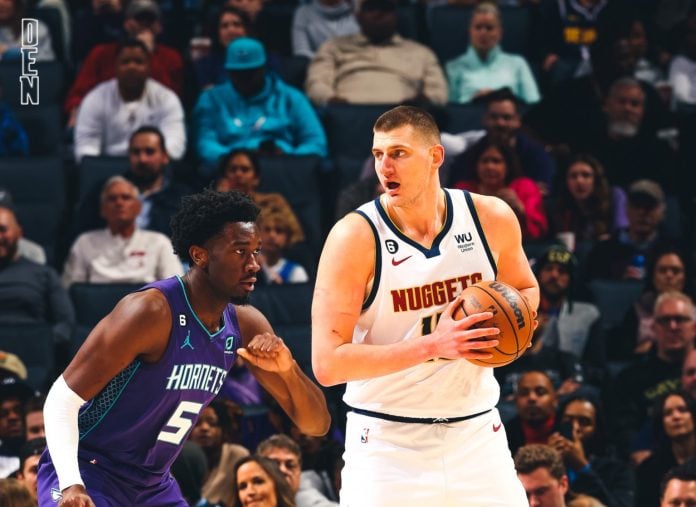 The Nuggets defeated the Clippers in overtime (134-124) for their seventh win in the last ten games. Nikola Jokic recorded his 99th career triple-double as he scored 40 points, grabbed 17 rebounds and dished out 10 assists.
Former NBA champion Kendrick Perkins thinks that the reigning two-time league MVP and this year's frontrunner to win the award has to take Denver to the Finals.
"Jokic took that shit over in Great Fashion tonight!!!! I can't lie that was one hell of performance… but we've seen this from him time and time again. He has ZERO excuses not to take THIS Nuggets team to the Finals!!! Carry the hell on…" Perkins tweeted.
With 20 regular season games left to play, the Nuggets (43-19) are sitting comfortably atop the Western Conference. Their closest competitors, the Grizzlies, are 5.5 games behind Denver.