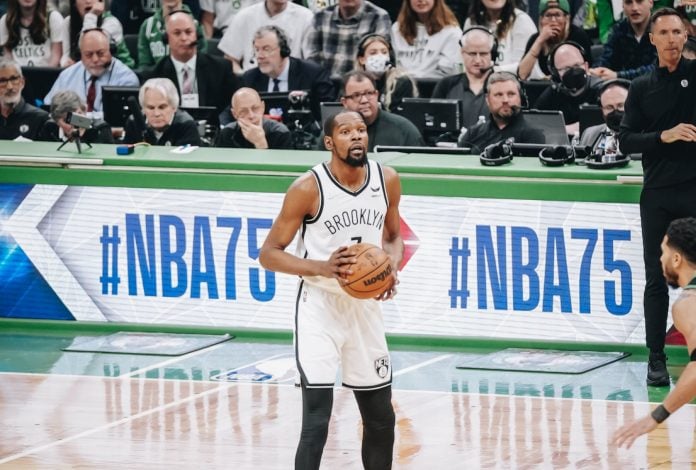 The Nets acted quickly after Kyrie Irving requested a trade and sent him to the Mavericks. The question going forward is what Brooklyn plans to do after losing one of its two superstars.
NBA insider Adrian Wojnarowski provided information on what the Nets intend to do. According to him, the team will be very aggressive in the time remaining before the trade deadline in order to improve the team around Kevin Durant.
"For Brooklyn, they want to get back to work," Woj said on ESPN's NBA Countdown. "They've got the three draft picks they got in this trade. They have a future Philadelphia first-round pick. They'll be aggressive with those picks to go out between now and Thursday's trade deadline to try to get more help around Kevin Durant."
Brooklyn is currently fourth in the Eastern Conference with 32 wins and 20 losses.