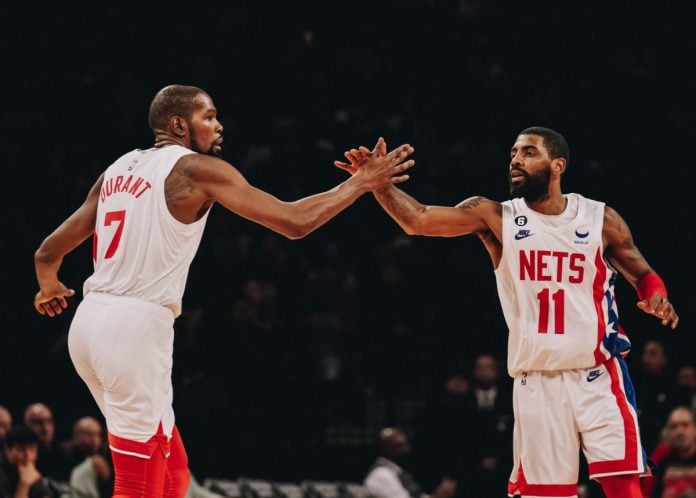 The Nets are 0-2 since losing Kevin Durant due to an injury. Most recently Brooklyn lost against the Thunder, a 12th seed in the Western Conference.
Despite missing the team's top scorer, Kyrie Irving is confident that the Nets are capable of doing well without him.
"I don't think we're gonna struggle without Kevin [Durant] out," Irving said, per Talkin' NBA in Twitter. "That's not my belief. I know guys in the locker room don't believe that and this isn't last year at all. The comparison just gotta stop."
This season Irving is averaging 26 points, 4.8 rebounds and 4.8 assists in 36.6 minutes per game.