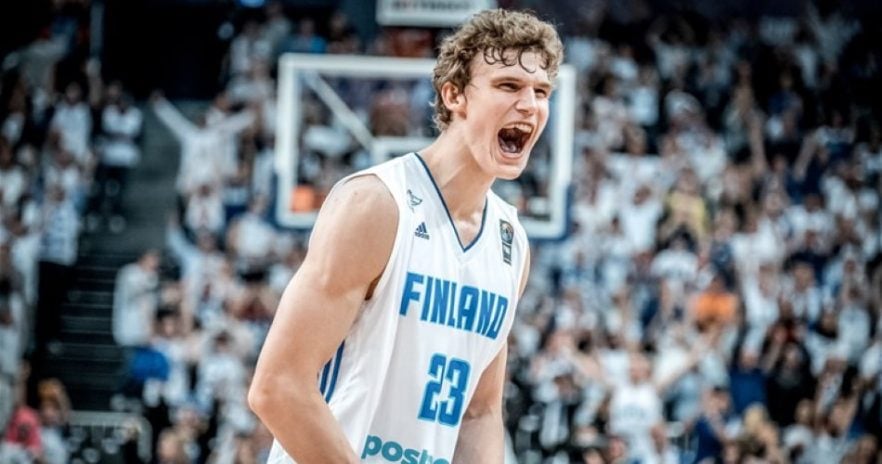 EuroBasket 2022 was a shocking tournament for which no predictions could be made. Every day of the championship presented at least a couple of bombastic surprises, but perhaps the most important one was the complete disconnect between the best players' rankings and the expectations of August.
If you like basketball and gambling, then play Bollywood Casino games you will definitely like. Not only that, the games on this site have slots on basketball and the NBA.
These sportsmen are worthy of mention
Luka Doncic (Slovenia). Stats – 26.0 points, 6.6 assists, 4.3 rebounds, 64% two-point shooting, 32% from beyond the arc.
Nikola Jokic (Serbia). Stats – 21.7 points, 4.3 assists, ten rebounds, 70% two-point shooting, 46% from beyond the arc.
Giannis Antetokounmpo (Greece). 29.3 points, 4.7 assists, 8.8 rebounds, 67% double-doubles, and 20% from beyond the arc.
It's strange to think that a super-duper trio failed in the tournament. First, Nikola Jokic was ripping everyone until his team was out. Then, against Antetokounmpo, Coach Herbert developed an improved version of the wall – now with three players involved in his guardianship at once. Finally, Doncic was so bored that he invented a unique challenge – beating Giannis in absentia and scoring 47 points against the most formidable defense in the league.
And yet their impact at a particular moment was not as significant as that of their counterparts. Understandably, objective prerequisites served this, but sport is not for those who look for excuses but for those who win.
Trinity was going for the medals but was left with nothing.
All three, of course, deserved a spot among the top players. But, surprisingly, we didn't learn anything new about Giannis (crashing into the wall), Jokic (slow in his half), or Doncic (talking to the refs a lot). But indeed, they were not happy with the outcome.
Lauri Markkanen (Finland)
Stats – 27.9 points, 2.4 assists, 8.1 rebounds, 62% two-point shooting, 40% from beyond the arc.
Markkanen is accustomed to becoming a significant European star on the national team. Still, in this tournament, he looked like one of the most accomplished big men we've ever seen in EuroBasket. Even comparisons to Dirk Nowitzki don't seem all that accurate or approving, as the Finn cannibalizes from the midrange and manages to get to the arc and slip inside with alarming ease for his size. At the same time, he does some staggering behind-the-back transfer or another trick not entirely typical of such giants.
His path ended on a zone defense set up expressly against him from Spain. But before that, he scored a record 43 points against Croatia, leading Finland to a decent quarterfinal for this squad and even intimidating those who still underestimate Sergio Scariolo for a while.
Rudy Gobert (France)
Stats – 12.8 points, 9.8 rebounds, 67% two-point shooting.
Gobert once again delighted with terrific blocks and an equally incredible tightness on the other half (he has a three-loss average and not such a steep percentage, considering the quality of his shots). But in the crucial minutes, he was a leader – giving even more on defense, putting up even more impenetrable screens, and invariably flying under the basket to get the ball to the goal at all costs. His efforts in that area helped the French magically slip past the dead-end situations against Turkey and Italy. It's all very cool if you accept Gobert as he wants to see himself – that is, an a priori limited player who was able to offset the team's total impotence in offense and solve tournament problems with his strengths.      
Willy Hernangomez (Spain)
Statistic – 17.2 points, 6.9 rebounds, 64% double-doubles.
Thanks to Hernangomez, his team has had an advantage under the basket, a front-line gift, and a more reliable scoring option in every Spanish EuroBasket game. He won the fight against the Lithuanian big men, the versatile Germans, and even the seemingly more highly touted French. And the way he was going at Gobert and scoring through him was a classic.
Hernangomez didn't turn into one of the Gasols and couldn't make any significant adjustments to the opinion of his abilities. However, it turned out that he didn't need to – neither of the Spaniards' opponents could show anything wrong with their center. In European basketball, where centers are more important, that alone is a significant advantage.
Dennis Schroder (Germany)
22.1 points, 7.1 assists, 2.3 rebounds, 54% double-doubles, and 32% from beyond the arc.
When Schroder comes to play for the national team, he becomes a very mysterious phenomenon. Cosmic speed, the best dribbling of the tournament, the ability and willingness to crawl into the barely noticeable hole between defenders, the athleticism and long arms like everything to defend with dignity, the cheeky three-pointers to the face in the first seconds of possession. So why did it all slide down to the minimum contract in the NBA?
Schroder was on his way to tournament MVP precisely until he encountered a killer box-and-roll from Scariolo – the Spaniard cut him off from his partners, and Garuba flew out to back up if the Lightning man went into the pass. After that, it became wildly uncomfortable on the perimeter under Alberto Diaz's overprotective guard.
Schroder finished as he did – he started giving Diaz the finger and trying to be a tough guy and then fouled out in the fourth quarter.
But generally, Schroder kept that well-recognized douchebaggery in check at the tournament. (Or maybe he let it out when he got it, as in the final game against Greece, where Schroder was too cocky and then took offense at the Greek insults.) As a result, he was the perfect leader for Germany, uniting the locker room off the floor, the perfect point guard, distributing the ball wonderfully among the players, and the ideal decision-maker, always finding his way under the basket or shooting from beyond the arc in critical moments.
Lorenzo Brown (Spain)
Stats – 15.2 points, 7.6 assists, 1.8 rebounds, 53% double-doubles, 32% from beyond the arc.
Brown did what no one else has done in this tournament – prove that a competent ball man can make his team go up a few goals. He didn't pull any punches, and he didn't get wise to himself; he had an evident hand on the pulse of the game – when Scariolo's heart beat faster, the Legionnaire took the ball, did something useful, and instantly calmed everyone down.
This kind of control made Spain feel comfortable, conceding more than 10 points in almost every playoff game.
This kind of control let Spain know they had to wait until the end, and then they would have a clear advantage.
It was that kind of control that never once allowed Spain to panic – Brown was in charge of the organization and never shied away from it, never got to the point where he had to save his homeland with odd throws (whether they were his throws or throws from newly minted compatriots).