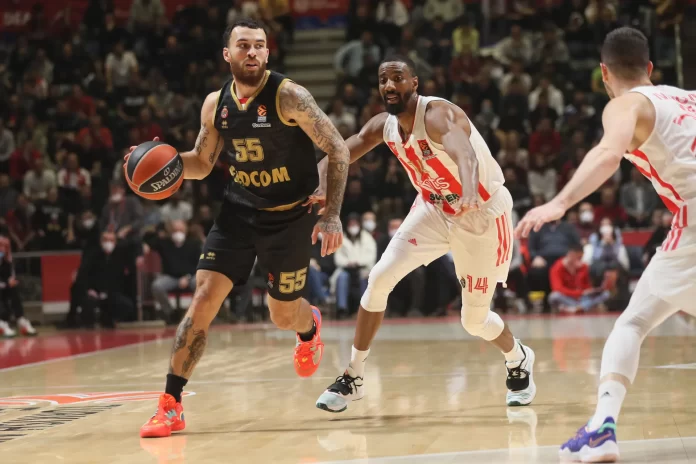 EuroLeague Round 25 tipped off on Thursday, with four games taking place and FC Barcelona coming closer to the playoffs.
The Catalans dominated Panathinaikos at home (86-60) and improved to 19-5 in the standings. They are currently sharing the top spot with rivals Real Madrid (19-3).
In the other games, Monaco maintained a playoff push, thanks to its 80-91 win over Crvena Zvezda in Belgrade. Bayern Munich rallied past Maccabi Tel-Aviv at Audi Dome (70-52) and tied Monaco for eighth (12-12).
For their part, Fenerbahce stunned Armani Milano at Mediolanum Forum (60-71) and came a step away from the final playoff spot. Round 25 of the EuroLeague comes to an end on Friday with another five games.
Crvena Zvezda (8-14) vs Monaco (12-12): 80-91
Bayern Munich (12-12) vs Maccabi Tel-Aviv (10-12): 70-52
Armani Milano (15-7) vs Fenerbahce (11-10): 60-71
FC Barcelona (19-5) vs Panathinaikos (5-17): 86-60