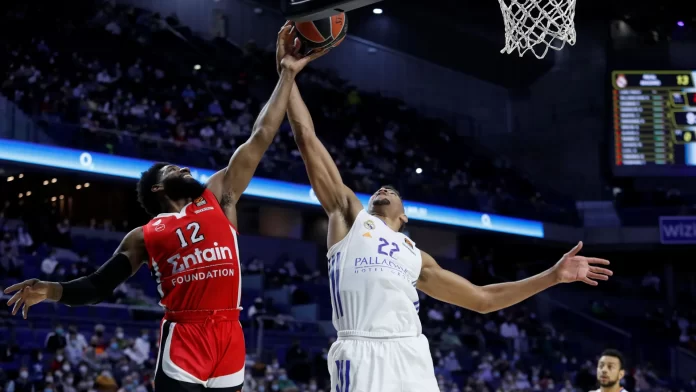 Real Madrid maintained its unbeaten record at home after EuroLeague Round 24 and came a step closer to clinching its place in the playoffs.
The "Whites" came back from a 16-point deficit (22-38) and defeated Olympiacos at home (75-67). The hosts outscored the "Reds" 51-29 in the second half and sealed the deal.
Real Madrid improved to 19-3 in the standings and still has the best record in the league. Meanwhile, Olympiacos lost its fourth in a row and dropped to 12-9.
Anadolu Efes survived a late overtime thriller over CSKA Moscow (97-99) and maintained a playoff push. The defending champions improved to 11-11, whereas the Muscovites fell to 13-9, remaining within the playoff zone.
In the third match of the night, ALBA Berlin dominated UNICS Kazan at home (81-53). The Germans led from start to finish and cruised to an easy victory.
Even though they improved to 7-15, they remain four wins away from the playoff zone. For their part, the Russians suffered a painful road loss and dropped to seventh on the table, at 12-10.