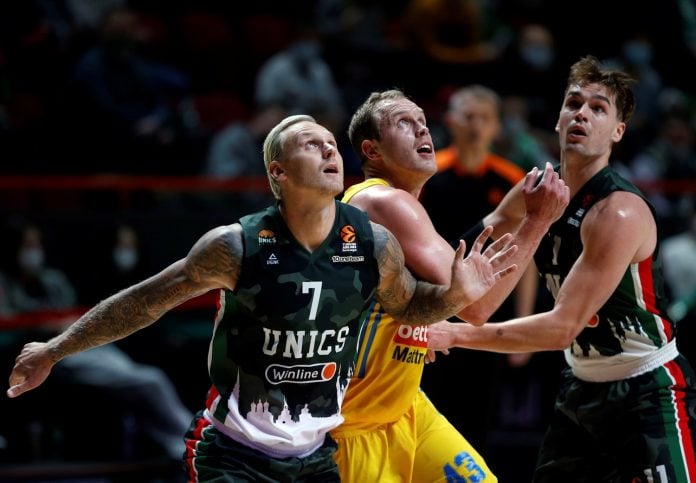 UNICS Kazan announced its decision to part ways with veteran forward Janis Timma after just three weeks.
Timma had signed an one-month contract with the Russians, but the two sides decided to mutually terminate their deal a week earlier.
The Latvian forward appeared in just three EuroLeague games with UNICS Kazan without making the difference for the team on both ends. As a result, he now is a free agent.
The Russian club is currently seventh in the EuroLeague standings, with a 7-6 record.