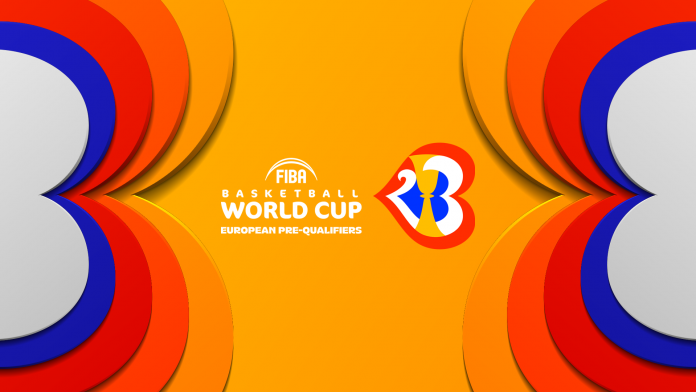 The 32-team field is set for the FIBA World Cup 2023 European Qualifiers after the last eight teams advanced from the Pre-Qualifiers Second Round.
The top two teams from the four groups of three qualified for the next round are the following:
Group C: Sweden (3-1) and Portugal (3-1)
Group D: Latvia (4-0) and Belarus (2-2)
Group E: Montenegro (4-0) and Iceland (2-2)
Group F: North Macedonia (2-2) and Slovakia (2-2)
Luxembourg, Romania, Denmark and Switzerland were the four teams eliminated in this round.
The eight teams previously listed will join the 24 teams already qualified via the FIBA EuroBasket 2022.
Those 24 teams are:
Belgium, Bosnia and Herzegovina, Bulgaria, Croatia, Czech Republic, Estonia, Finland, France, Georgia, Germany, Great Britain, Greece, Hungary, Israel, Italy, Lithuania, Poland, Netherlands, Russia, Serbia, Slovenia, Spain, Turkey and Ukraine.
Through the qualifiers, 12 European nations will earn a spot at the FIBA World Cup 2023.
The draw for the next round of qualifiers will be held on Aug. 31.