Team USA will face fellow powerhouse France in the Tokyo 2020 Olympic Basketball Tournament.
The official draw of the Tokyo 2020 Olympic Basketball Tournaments for both the women's and men's competitions took place on Tuesday at FIBA headquarters, the Patrick Baumann House of Basketball.
Eight teams at the FIBA Basketball World Cup 2019 qualified for the Tokyo 2020 Olympic Games Men's Basketball Tournament. Teams designated as OQT winner will be those qualifying through the FIBA Olympic Qualifying Tournaments in Victoria, Canada; Split, Croatia; Kaunas, Lithuania; and Belgrade Serbia from June 29 to July 4, 2021.
These four FIBA Olympic Qualifying Tournaments were postponed last year due to the coronavirus pandemic. The winners of each OQT have been drawn into the Olympic Basketball Tournament's four vacant positions.
As a result of the draw, Team USA will clash with France in Group A, while Argentina will play Spain in Group C in a rematch of the 2019 Basketball World Cup Final.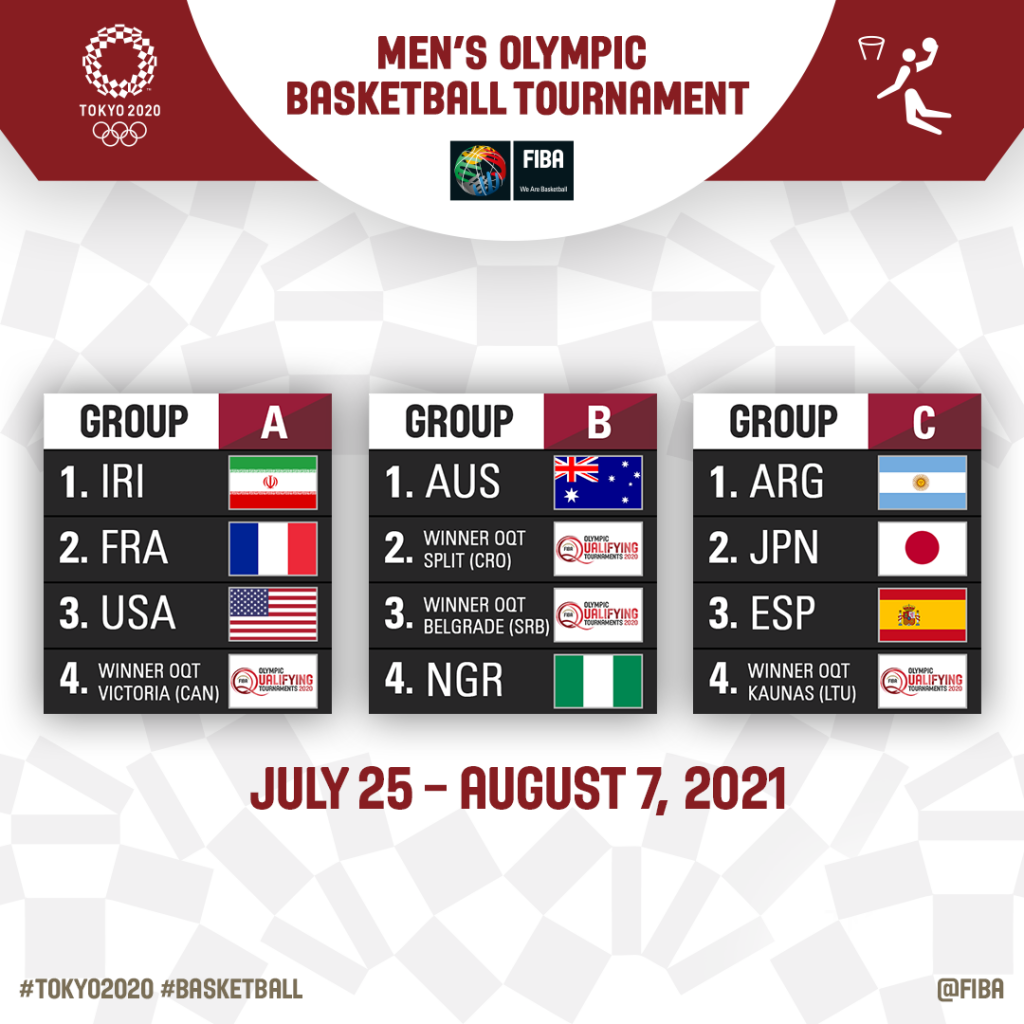 Team USA and France will play each other in the Women's Olympic Tournament, too.
The 12 teams qualified for the Tokyo 2020 Olympic Games Women's Basketball Tournament in February last year through the four FIBA Women's Olympic Qualifying Tournaments, which had 16 teams take part in Belgium, France and Serbia.