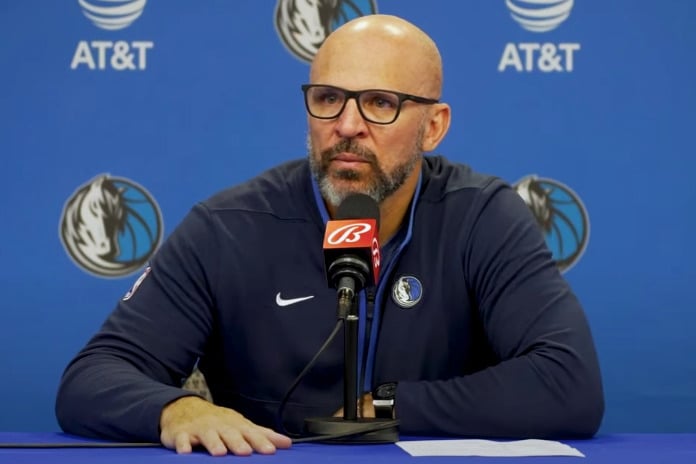 In a high-scoring showdown, Domantas Sabonis and De'Aaron Fox combined for 62 points, guiding the Sacramento Kings (8-4) to a resounding 129-113 victory over the struggling Dallas Mavericks (9-5) on Sunday night.
Despite Luka Doncic's 25-point performance and Kyrie Irving contributing 23 points for the Mavericks, they faced challenges in the fourth quarter, shooting a mere 21% from the field and suffering their third loss in four games.
After the game, Mavericks head coach Jason Kidd addressed the team's major issue – defense.
"Until we can understand and be connected on the defensive end, then we'll be able to make strides but right now our best defense is our offense. If we aren't scoring 130, it's hard to win," he said, as reported by Landon Thomas.
The loss highlighted the Mavericks' defensive struggles this season, ranking 25th in the NBA by conceding an average of 119.7 points per game.
Despite an impressive offensive output averaging 123.5 points (second in the NBA), the team faces the challenge of balancing their offensive strength with a more solid defensive performance.