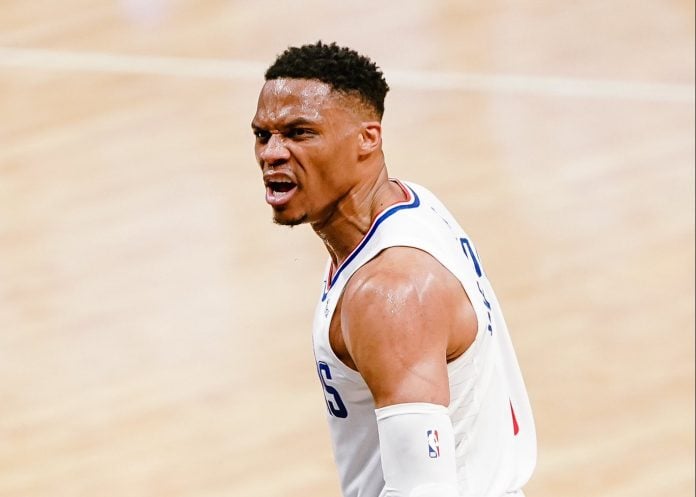 The Los Angeles Clippers find themselves in a challenging stretch, enduring a six-game losing streak, with concerns rising about their star-studded lineup, including Russell Westbrook.
An unnamed assistant coach from a Western Conference team recently offered a blunt assessment, highlighting Westbrook's diminished role in the team's dynamics.
According to ESPN's Ohm Youngmisuk, the assistant coach expressed his observations: "They have no fast-break points… It's like, 'OK, it's your turn. I got an iso, now it's my turn.' How do you get a rhythm? Russell's not that player that he used to be, but he's still Russell Westbrook, and he's still a former MVP. He wants touches and he wants to make things happen. I don't know, it just sort of seems like a bad mix to me."
This critique comes amidst the Clippers' struggles, shedding light on the challenges head coach Tyronn Lue faces in integrating Westbrook with the star trio of Kawhi Leonard, Paul George, and newcomer James Harden.
Westbrook's statistics this season, averaging 14 points, 7 rebounds, and 5.7 assists in 30.7 minutes per game, reflect a shift in his role compared to previous seasons.