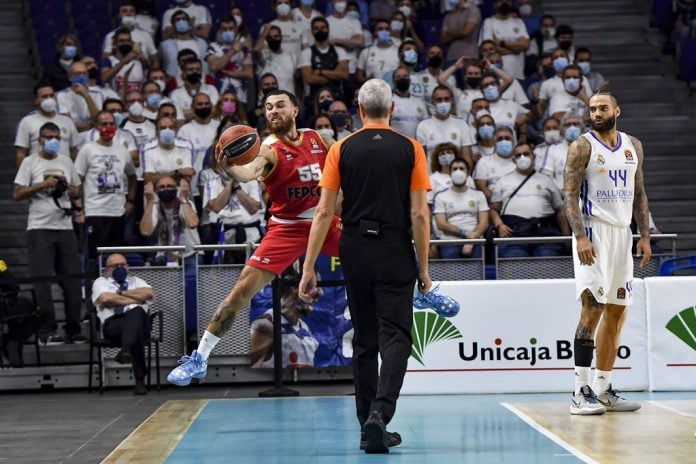 Eurohoops recently had a chat with Jordan Loyd, a teammate of Mike James.
Loyd expressed the idea that Team USA might want to give more thought to including EuroLeague players, especially in light of their less-than-stellar performance in the recent World Cup.
"Well, in the Olympics, I think always the big players will play, so that will never be really an option," Mike James said. "Obviously that's the biggest tournament.
"So then, in the smaller tournaments, I think, yeah. Why not? Americans who play over here, we know everybody, we play against everybody.
"I think we obviously have the skill set to play and I think, sometimes you gotta take some chances and just, give us a shot, but I mean, do I ever think they'll do it? No. And do I think they'll ever consider it? No. But it would be fun to explore it."
Mike James on pairing up with Kemba Walker

"We are getting along great off the court. It's all been going pretty well. But on the court, I have zero idea"

Plus coach Obradovic, Team USA, and more 👇https://t.co/fSAOCGnrRD

— Eurohoops (@Eurohoopsnet) October 18, 2023