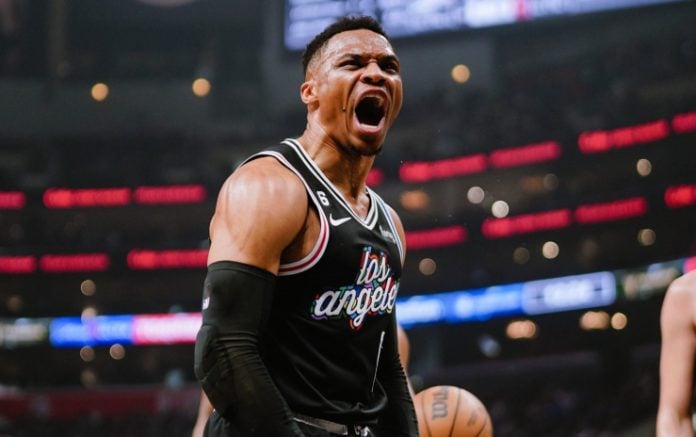 Los Angeles Clippers' Russell Westbrook sheds light on his choice to stay with the team this offseason, offering insights during the Media Day press conference.
"It was very easy. Simple for me. Money is never a driver for me in any aspect. Being in a place that was welcoming with open arms… It's a group of guys that I love being around… It was kind of a no-brainer for me," Westbrook expressed, as reported by Tomer Azarly of ClutchPoints.
Westbrook's journey to the Clippers involved a mid-season trade from the Lakers to the Jazz on February 9, 2023, in a three-team deal also featuring the Timberwolves.
He subsequently joined the Clippers on February 22, 2023. Notably, on July 6, 2023, Westbrook agreed to a two-year, $7.8 million contract with the Clippers, marking the most substantial pay cut in NBA history. After earning approximately $41 million in the previous season, the former MVP will now receive around $3.8 million this season.