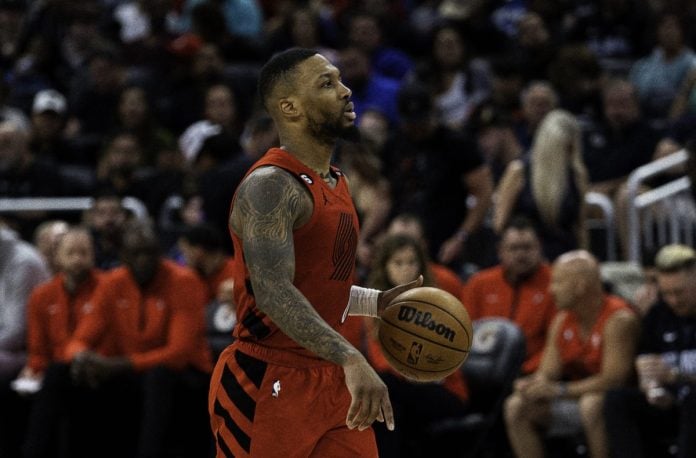 The NBA landscape was shaken when Damian Lillard, the long-time face of the Portland Trail Blazers, was traded to the Milwaukee Bucks. Among those reacting to the blockbuster trade is CJ McCollum, Lillard's ex-teammate and close friend.
McCollum expressed his happiness for Lillard in the midst of this significant change. "I'm really happy for him," he told told Aaron Fentress of The Oregonian/OregonLive. "Obviously, things didn't end probably the way both parties wanted. But in the end, everybody kind of got what they asked for, right?"
Lillard's desire to compete for an NBA championship played a pivotal role in his trade request. While he initially sought to join the Miami Heat, McCollum believes that Milwaukee offers a compelling opportunity for Lillard.
"You could argue that this is a better situation in terms of winning a championship than Miami, outside of the taxes and the weather," he said.
The standout factor for Lillard in Milwaukee is the chance to team up with Giannis Antetokounmpo, widely regarded as one of the best players in the league.
McCollum emphasized the uniqueness of Giannis's dominance, saying, "There's not another guy in the league that dominates the way he does. He's just the guy that's really, really hard to guard."