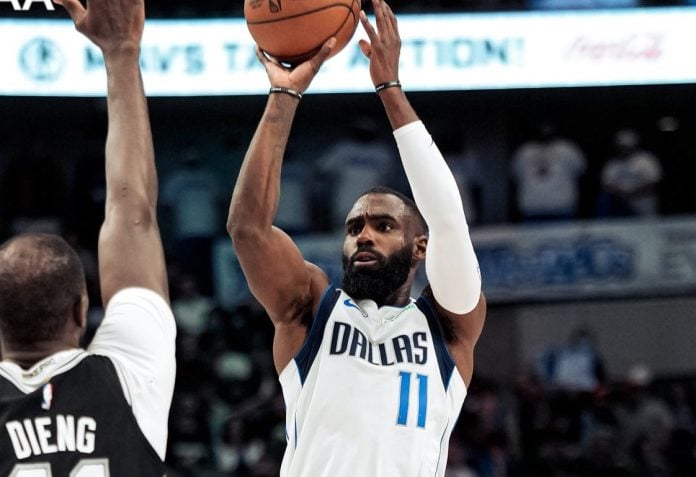 Tim Hardaway Jr. has often served as a part-time starter throughout his tenure with the Dallas Mavericks, having initiated 45 out of the 71 games he played in the previous season. As such, he is accustomed to both roles on the team.
While expressing his willingness to fulfill any role assigned by Coach Kidd, Hardaway mentioned during Friday's media day that they haven't yet discussed specific details about his role for the upcoming season.
"You guys heard it first from him," Hardaway said. "I'm a hybrid, I guess, at this point in my career. Whether I start or come off the bench, I'm not going to be the one to have an ego or anything like that because it doesn't get you anywhere.
"I want to win ballgames, just like the rest of the guys on this team. Any other thought is kind of a waste of energy."
Tim Hardaway Jr. is fine with coming off the bench for the Mavs: https://t.co/kxbnS5MGLe

— Hoops Rumors (@HoopsRumors) October 2, 2023