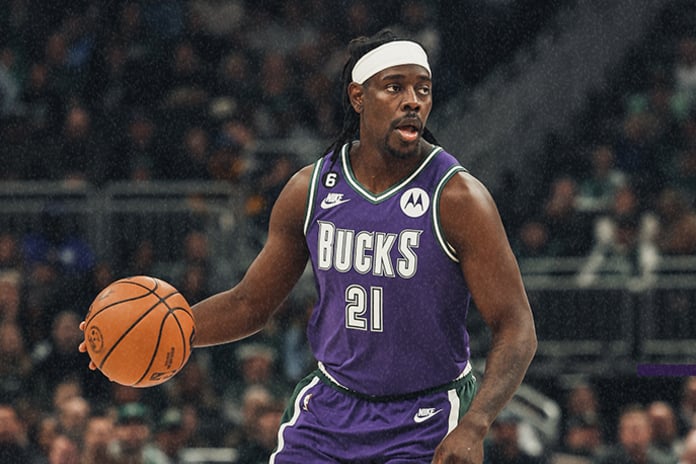 In a recent trade, the Milwaukee Bucks acquired Damian Lillard and bid farewell to Jrue Holiday. However, former NBA coach George Karl believes that the Bucks could miss Holiday's playoff prowess.
While acknowledging Lillard's potential to make Milwaukee more exciting and explosive in the regular season, Karl emphasized the intangibles that Holiday brings to the game, particularly in the postseason.
Holiday's defensive versatility and ability to cover various players, along with his improving offensive skills, are attributes Karl believes can make a significant impact in playoff matchups.
"I think Lillard probably makes them more exciting, more explosive," Karl said on SiriusXM NBA Radio. "I think he'll go in there with some excitement being on a team that can win a championship.
"But to be honest with you, in the playoffs, Holiday might be better than Lillard. And I know that statistically that won't prove out.
"But the intangibles that Holiday brings to the game, that's what wins playoff games. The little things. The defensive ability to move around and cover different players.
"And, I think you can give Holiday some credit. He became a pretty good offensive player last year."
Statistically, Lillard boasts impressive numbers, with an average of 32.2 points, 4.8 rebounds, and 7.3 assists per game last season.
In contrast, Holiday contributed 19.3 points, 5.1 rebounds, and 7.4 assists per game. However, Karl suggests that it's the nuanced aspects of Holiday's game that can prove pivotal in securing playoff victories.
Jrue Holiday is a two-time NBA All-Star (2013, 2023) and has been recognized as a three-time NBA All-Defensive First Team member (2018, 2021, 2023) and a two-time NBA All-Defensive Second Team honoree (2019, 2022).