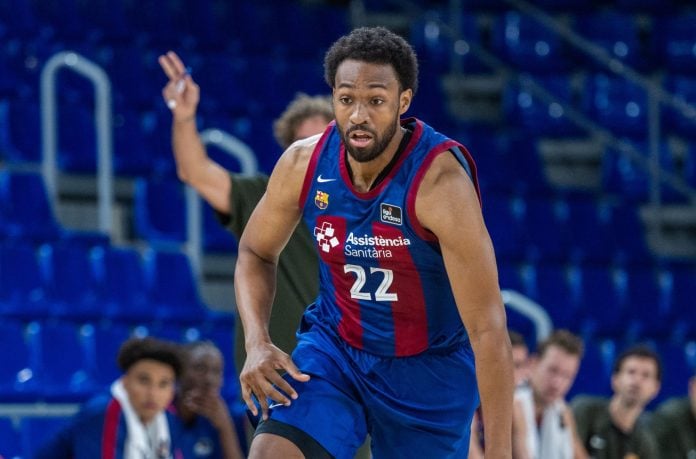 Jabari Parker has restarted his career with FC Barcelona, a European basketball powerhouse.
After a bumpy start, including a loss to archrival Real Madrid in Supercopa Endesa, his team began the Liga Endesa Regular Season with a victory against Joventut Badalona.
Now, they are gearing up for the Turkish Airlines EuroLeague Regular Season.
Parker made a significant move to Barcelona during the offseason, stepping in for Nikola Mirotic.
In an interview with Eurohoops, he covered various subjects.
EH: I wanted to ask what's your take on the whole "NBA champions are world champions" drama.
Well, you see it now, right? Everybody can lose. The game has grown since the '60s and '70s, when it was predominantly American. Now basketball has been global, to be the world champion you have to play against the best in the world. And especially Euroleague might have, arguably, some of the better players consistently on a team.
In the NBA you have a lot of counterparts that don't really contribute to a talent, maybe political, maybe a favor, whatever. Out here you have to play, you have to be able to be good, you have to have some experience and you see it with teams like us: Abrines played with OKC, Jan played in the Wizards, Sato… This is not like baseball where you have veterans that stay on a team, there is no minor league, where is the room for experienced guys and veterans?
That arguably says that you do have some better talent just from the experience. If you have a roster full of guys that have been pro for +10 years, how are rookies or two-year guys exceeding them? You see that around Europe, with many other teams, not only ourselves. Real Madrid has some really good guys on their team too.
Jabari Parker: "The NBA is a business and there are 10-12 teams that try to win every game and the other half try to get a Draft pick"https://t.co/r5GaE5enRR

— Eurohoops (@Eurohoopsnet) September 26, 2023