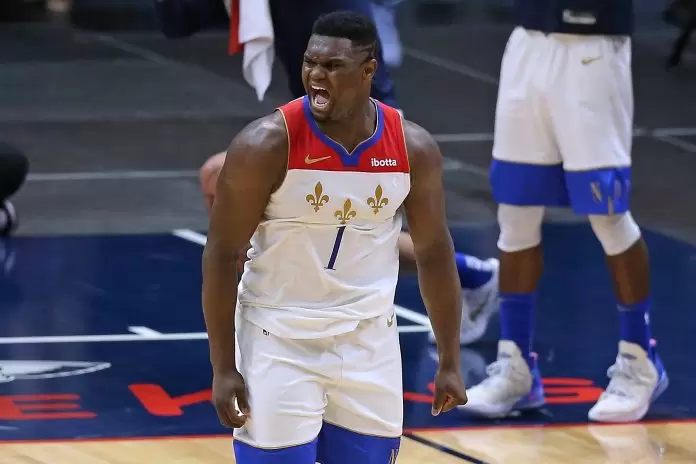 In a determined bid to put his injury woes behind him, Pelicans' star Zion Williamson has been investing more time at the team's practice facility than ever before.
Williamson's career has been marred by various injuries, limiting his appearances on the court. His injury-laden NBA journey tells a lot: 2019-20 season – 24 games, 2020-21 – 61 games, 2021-22 – 0 games, and 2022-23 – 29 games.
Andrew Lopez of ESPN, speaking on Zach Lowe's podcast, shed light on Williamson's efforts, saying, "They've been doing some different things, trying to get him ready."
Lopez's report is further supported by comments of Pelicans Executive Vice President of Basketball Operations David Griffin as well another report from earlier this month.