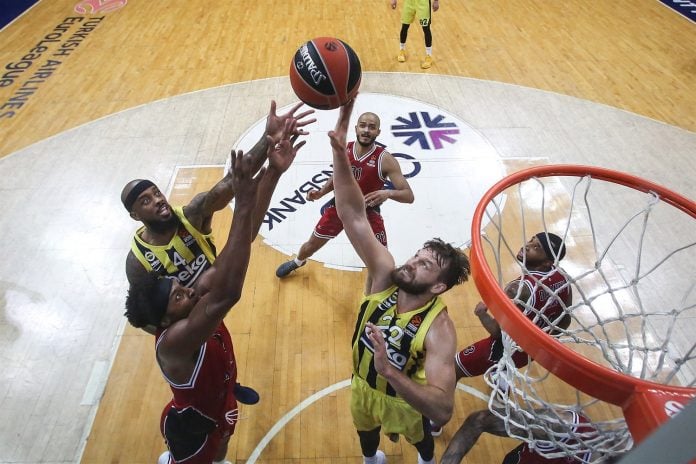 Fenerbahce Beko clinched the third spot in the 2023 VTB SuperCup tournament by prevailing over Nizhny Novgorod with a score of 82 to 80.
Leading the charge for Fenerbahce was Johnathan Motley, who contributed 22 points and grabbed five rebounds, notably sinking 5 out of 6 crucial free throws during the decisive moments.
Marko Guduric chipped in with 14 points, Nate Sestina added 12 points, and Yam Madar scored 11 points.
Meanwhile, Bryon Allen led Nizhny with 19 points, while veteran Andrei Vorontsevich recorded 12 points along with five rebounds.
Mikhail Belenitsky also made his presence felt with 12 points and six boards.
Fenerbahce finishes third in the 2023 VTB SuperCuphttps://t.co/rHNHIYf41Q

— Eurohoops (@Eurohoopsnet) September 24, 2023