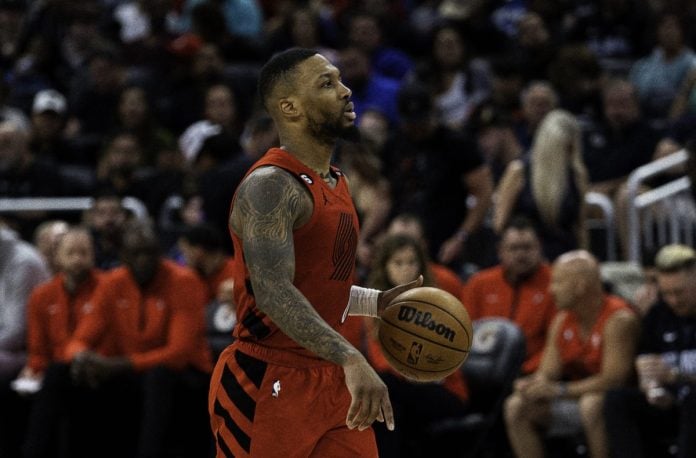 As Damian Lillard's trade request from the Portland Trail Blazers to the Miami Heat remains unsettled, the popular basketball video game NBA 2K24 has thrown its prediction into the ring, suggesting that the star guard is bound for South Beach.
In a recently released video within the game, the virtual commentators discuss Lillard's potential move, stating, "With the Heat, Damian Lillard joins a team that's made the Finals twice in the last 4 seasons. They're hoping he's the missing piece to go the distance."
The intriguing twist lies in the fact that Lillard still appears as a Trail Blazer within the game, even as the commentators discuss his hypothetical move to the Miami Heat as if it has already happened.