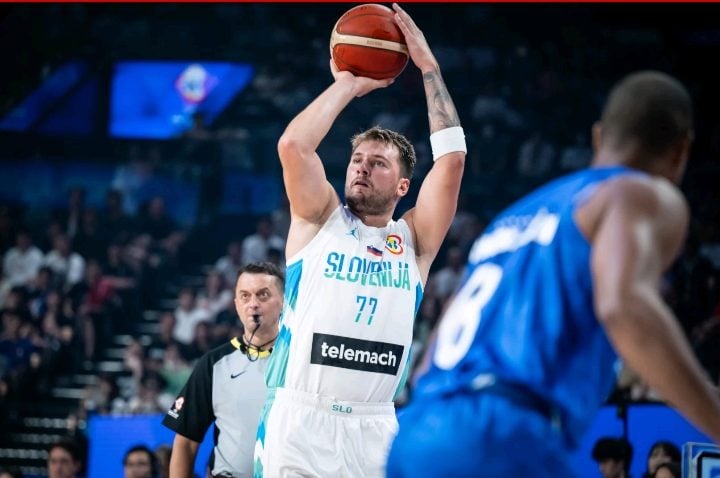 Luka Doncic's inspirational performance left his Slovenia head coach, Aleksander Sekulic, pleasantly surprised as the NBA superstar displayed remarkable leadership and motivation to energize the team.
In a FIBA Basketball World Cup 2023 Classification 5-8 match against Lithuania, Doncic played for an impressive 37 minutes and contributed 29 points, 6 rebounds, 6 assists, and 3 steals, despite Slovenia's 100-84 loss.
It's worth noting that this outstanding performance occurred within a mere 24 hours after Slovenia's quarter-final defeat to Canada.
"Luka is very competitive. I don't know where he found the energy but he told me he is feeling great and he wants to play," said Sekulic, who was asked what the reasoning was in playing Doncic so long.
"He was also our best man regarding energy. He was trying to motivate everybody to get them to another level. We were not at the level we wanted to be and he was trying hard in the game, in the timeouts, in the locker room – all the time trying to push them to their limits. That's why he played – because he felt good. This showed his character and that he likes basketball."