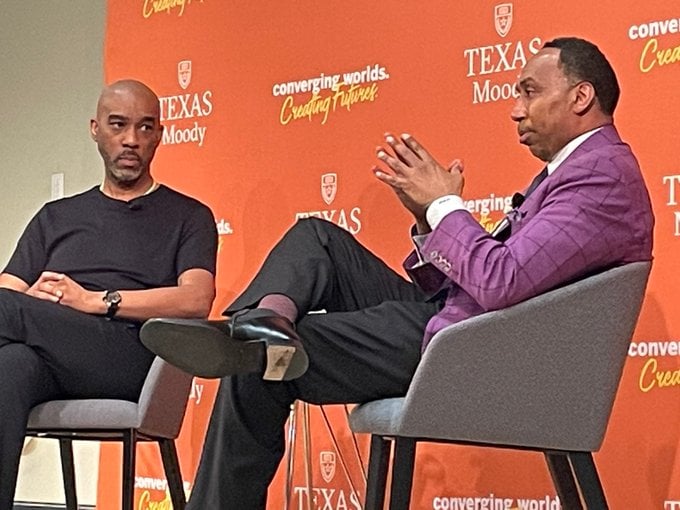 According to ESPN's Stephen A. Smith, sprint king Noah Lyles appeared blatantly uninformed when he made fun of the NBA for using the term 'world champions' for its victors.
Lyles stated that his accomplishment of winning both the 100m and 200m sprints at the World Championships was more significant than the titles earned by many sports stars in the US, primarily because of the high level of international competition he faced.
"What hurts me the most is I have to watch the NBA finals and they have world champion on their heads," Lyles said. "World champion of what? The United States? Don't get me wrong. I love the US at times. But that ain't the world."
The remarks from the 26-year-old have ignited a strong negative reaction domestically, with NBA players such as Kevin Durant and Devin Booker among those responding.
"Somebody help this brother," Durant wrote on social media, while Booker responded with a face-palming emoji.
Speaking on ESPN's 'First Take', Smith hit out at Lyles, too. He pointed out that nearly one-third of NBA players originate from foreign countries and even asserted that, "One could easily argue that NBA players compete more against international competition than [Lyles] does.
"First of all, congratulations to your greatness – continue to represent this country the way you did – major props to you," Smith said of Lyles. 
"He just came across as flagrantly ignorant. And that needs to be said. The NBA has established itself as a global iconic brand. 
"Arguably the best player in the game today – in a lot of people's eyes – is (the Nuggets' Serbian center) Nikola Jokic. You have guys from Serbia, Slovenia, the list goes on. Luka Doncic – where's he from? (Slovenia) Giannis Antetokounmpo – where's he from? Greece."