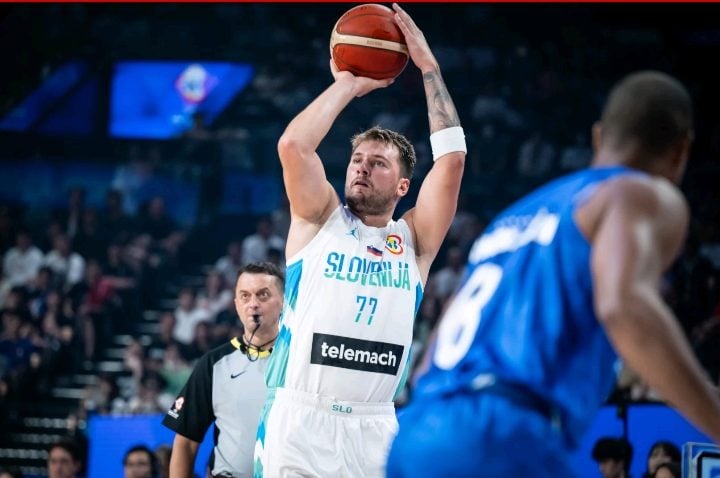 OKINAWA, Japan – Luka Doncic's brilliance is finally in full effect within the FIBA stage once again as he powered Slovenia to its 100-85 World Cup opener triumph over Venezuela on Saturday night, Aug. 26.
The Japanese nation felt the magic as Doncic waxed a game-high 37 points in 11-of-18 shooting. The Dallas Mavericks superstar also snagged seven boards to go with six assists, two steals, and a block for a well-rounded treat for the Okinawa crowd.
Slovenians entered the last quarter holding a 78-63 deficit and was even ballooned to 17 with around six minutes remaining, 87-70. But a sudden five-point rally from the Venezuelans courtesy of Pedro Chourio placed a little threat for a probable comeback with 2:19 left, 94-82. 
In the end, Doncic's layup and Bine Pripelic's putback allowed Slovenia to strongly hold their command and eventually close out the Saturday showcase in an impressive fashion.
Doncic gained strong backing from both Mike Tobey and Klemen Prefelic, etching 21 and 18, respectively. Garly Sojo was meanwhile the high man for the Venezuelan troops with his 16 points.
Georgia is vying to regain their footing against Georgia on Monday, with Slovenia following up by taking Georgia to continue their Group F campaign.