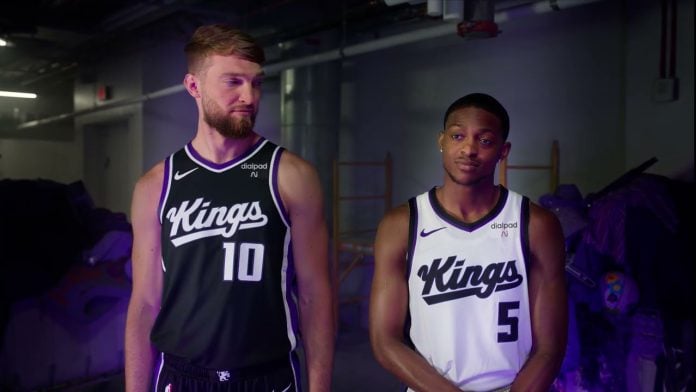 The Sacramento Kings have officially unveiled a new set of their Nike Association and Icon Edition uniforms throughout the 2023-24 NBA Season this Monday.
Starring cornerstones Domantas Sabonis and De'Aaron Fox, the club opened up the introduction of their new Association and Icon gears via Twitter as a way of "honoring the past while crafting new traditions that embrace a thrilling new era of Sacramento Kings basketball."
The Kings went back to black as their primary color, making purple as an accent one. Meanwhile, they also applied the usage of script lettering and took away the bold letters.
"We are excited to unveil a new collection of uniforms that salutes the team's origins while celebrating the organization's future," said Sacramento Kings President of Business Operations John Rinehart in a statement. "We believe our fans will appreciate the modernized Kings script and the return of the popular color scheme."
Sacramento fans will be able to grasp a sneak peek of the brand new Association gears as they are on display in the Grand Entrance of the Golden 1 Arena to start this summer's California Classic. The Icon jersey will be publicized the following day.
On the other hand, the look of the Kings' Statement jersey was leaked throughout the internet which features a checkered pattern of black and purple.
The Statement gears serve as a tribute to the team's alternate jerseys that were worn back in 1994-97 seasons.