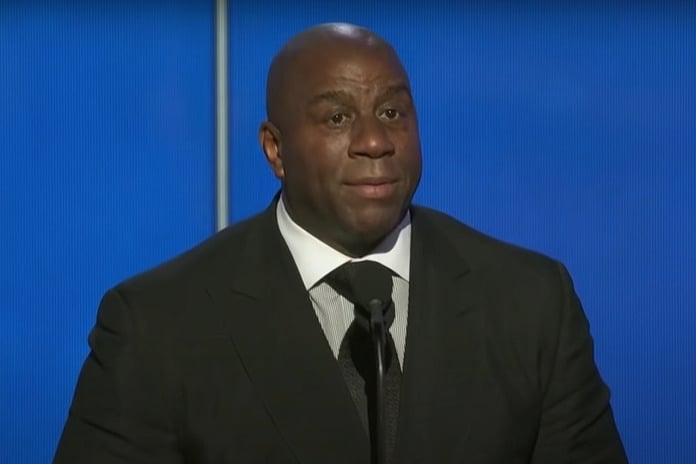 As the Miami Heat once again find themselves in the NBA Finals, there is one man who embodies the team's championship aspirations: Pat Riley. With an impressive history of winning, 78-year-old Riley is on the verge of capturing his 10th NBA championship. Having triumphed as a player, assistant coach, head coach, and executive, Riley's insatiable hunger for victory remains as fierce as ever.
With the Heat heading into Game 2 of the NBA Finals against the Denver Nuggets, trailing 1-0 in the best-of-seven series, the team's pursuit of the ultimate prize intensifies. Magic Johnson spoke admiringly of Riley's unrelenting spirit. "And he wants to in the worst way win one more," Johnson affirmed, via Josh Peter of USA Today. "He hasn't changed. He's still intense, I can see it on his face."
Riley's championship pedigree is unparalleled. From his early days as a player, where he won a title with the Los Angeles Lakers in 1972, to his coaching and executive career, he has consistently demonstrated an unwavering commitment to excellence. As a head coach, Riley led the Lakers to five championships in the 1980s and guided the Heat to a memorable championship run in 2006. As an executive, he orchestrated the Miami Heat's back-to-back championships in 2012 and 2013.
With the Heat vying for another coveted title, Riley's leadership and unwavering determination set the tone for their relentless pursuit of success. As Johnson's words resonate throughout the basketball world, it is evident that Riley's quest for championships burns brighter than ever. His unyielding intensity will undoubtedly inspire the Heat as they strive to etch their names in basketball history once again.