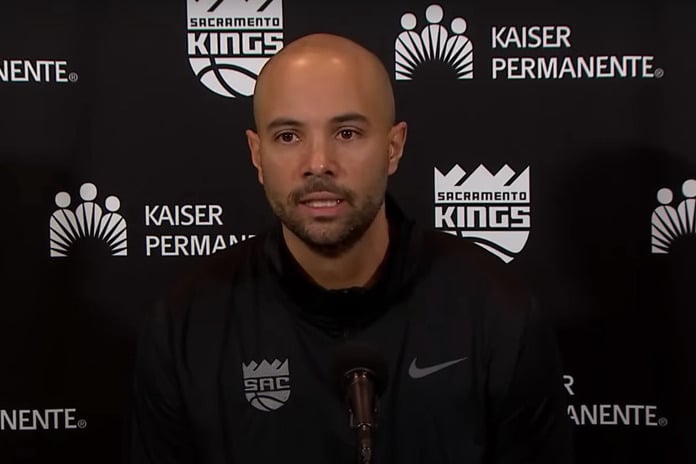 Sacramento Kings associate head coach Jordi Fernandez emerged as an "intriguing" candidate in the viewpoint of the Toronto Raptors as they continue their head coaching search, per league insider Marc Stein.
Fernandez, a Spanish mentor, helped head coach Mike Brown in creating a renaissance season for Sacramento this 2022-23. The Kings managed to erase their 16-year postseason drought and were on the cusp of advancing to the second round until coming up short in a grinding seven-game series against the Golden State Warriors.
The 40-year-old associate also got significant learnings under Michael Malone, as he served a part of his coaching staff within the Denver Nuggets from 2016 to 2022. Fernandez also experienced being a player development coach for the Cleveland Cavaliers between 2009 to 2013.
The Raptors decided to part ways with Nick Nurse after their five-year partnership. Under Nurse, the team enjoyed three playoff trips and an NBA championship back in 2019.
With all of the rumblings within the association, Toronto is set for a massive summer as they are in a dilemma of choosing to retain their contending hopes or ultimately head in a full-scale rebuild.