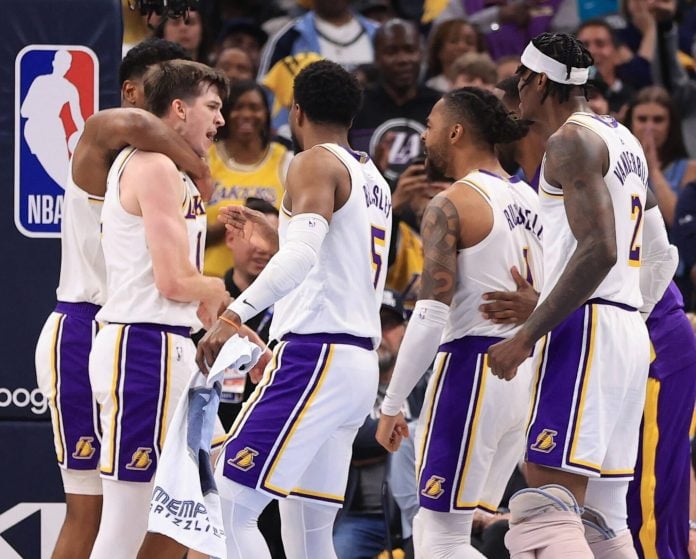 As the offseason approaches, the Lakers are setting their sights on retaining two key restricted free agents while deliberating the future of another player. According to Marc Stein, Los Angeles' preferred course of action is to bring back Austin Reaves and Rui Hachimura, with their potential re-signing taking precedence.
Reaves, who completed his second year with the Lakers, showcased his value throughout the regular season and playoffs. Averaging 13 points, 3 rebounds, and 3.4 assists in the regular season, Reaves started in 22 out of 64 games. In the playoffs, he continued to impress, averaging 16.9 points, 4.4 rebounds, and 4.6 assists per game while starting in all 16 postseason contests.
Hachimura, acquired via a trade from the Wizards in February, quickly made an impact on the Lakers' roster. He contributed 9.6 points and 4.7 rebounds in 22.4 minutes per game across 33 regular season appearances. During the playoffs, Hachimura's role expanded, and he averaged 12.2 points and 3.6 rebounds in 24.3 minutes per game.
However, the future of D'Angelo Russell remains uncertain. While Russell showed promise during his 17 regular season games with the Lakers, averaging 17.4 points and 6.1 assists, his performance took a downturn in the playoffs. In the Western Conference Finals, where the Lakers were swept by the Nuggets, Russell's numbers plummeted to 6.3 points, 2 rebounds, and 3.5 assists in just 23.5 minutes per game.