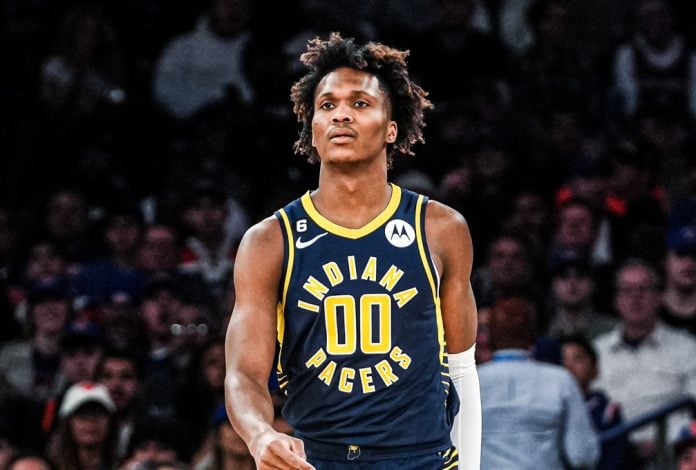 NBA rookies have to go through special treatment during their first year in the league. It includes doing various duties for the veteran players.
Also, it includes getting pranked by them. Pacers rookie Bennedict Mathurin experienced that on the last day of the season.
The 20-year-old shooting guard had to work before he could get in his car because it was wrapped in plastic.
This season Mathurin averaged 16.7 points, 4.1 rebounds and 1.5 assists in 28.5 minutes per game.