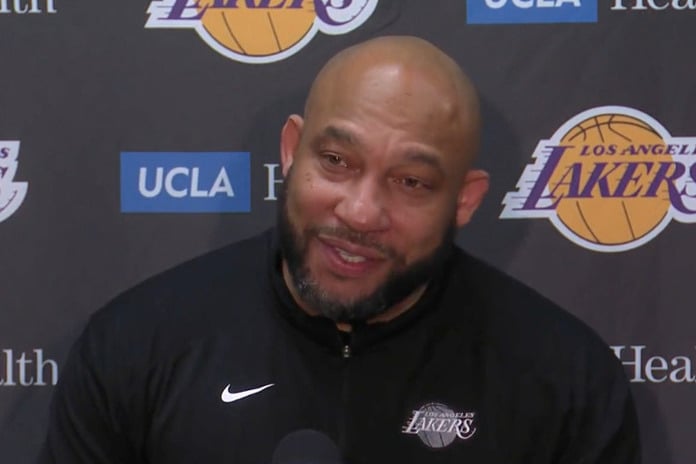 The Lakers have everything to play for in this late stage of the season. With ten regular season games left to play, Los Angeles is still fighting for a playoff spot.
Because of that every game matters. It puts pressure on the players, but they are not stressed, says head coach Darvin Ham.
Via Dan Woike of Los Angeles Times:
"It's caused them to come to the game on high alert and high awareness," he said. "Just having something to play for. You'd be surprised how comfortable guys are with that as opposed to having to play a meaningless game. The fact that these games carry so much weight, I think, is causing our guys to lock in more. I don't see any stress. I just see guys figuring it out because they want to be a part of this team getting into the postseason and making a run. "So the stress, the anxiety, I don't see that. My coaching staff and I, we talked about that this morning, they don't see that from our players. I see a bit of hunger."
With 35 wins and 37 losses the Lakers are sitting in the 11th place in the Western Conference – outside the play-in zone. They are just 1.5 games behind the six-seed Warriors.