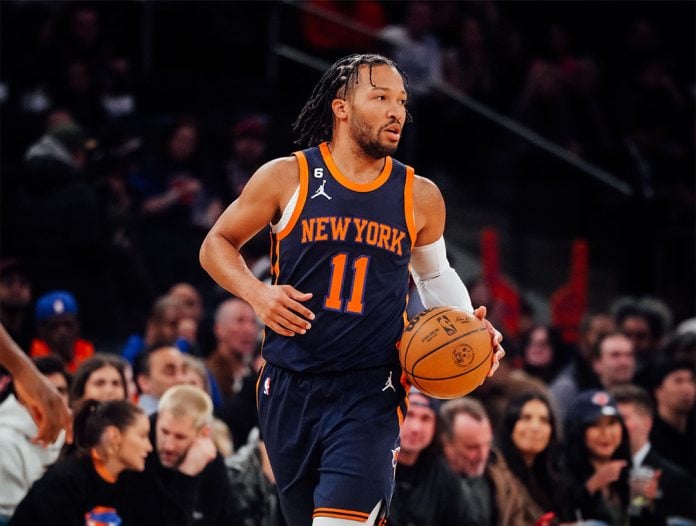 Jalen Brunson (24 points) returned from injury to lead the New York Knicks to a 116-110 win over the Denver Nuggets on Saturday.
"It's really dope for me to see, obviously, knowing him since 2013, watching his progression, watching him grow just as a friend," Knicks wing Josh Hart said of Brunson. "It's amazing cause I've seen the work behind the scenes. And he knows this, and I have the most respect for him as almost any NBA guy or basketball player in general because he continues to grind, continues to work.
"I think the biggest thing that sums it up is he's about to go into free agency [last summer], fortunate enough to be signing the biggest contract of his career that's gonna set his family up for a long time and we're both at Villanova and he's in [the gym] at 6 or 7 a.m. He beat me there. And this is someone who, like I said, about to sign an unbelievable contract.
"Still ready to work, still wanting to work, still hungry to work. For me, man, it's just amazing to see. I've seen the work. And that's what he does."