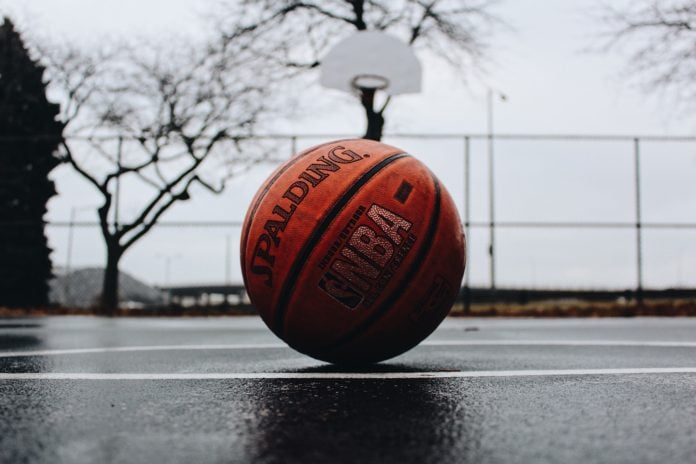 The NFL and NBA are the two sports that Americans watch the most. They pull the most viewers to the screen, the greatest number of admirers in person, and the most amount of media attention.
It shouldn't be a wonder that these two titans are responsible for the majority of action at licensed sportsbooks. Basketball performs admirably, but football still dominates in that regard.
Many bettors participate in each of these sports because of their indisputable popularity. Some people choose to prioritize one over the other. While betting on both has certain parallels, there are also some significant distinctions to take into account.
Which one do most people wager on?
The majority of wagers placed at licensed and regulated sportsbooks are still in the NFL. Every contest on the regular-season calendar is a separate event that will draw a ton of bets. For the games that air during prime time and the postseason, interest may increase even more dramatically. For bookmakers, the NFL season is the peak period of the year.
The NBA draws a sizeable portion as well. There are additional games to bet on as well. NFL clubs play 16 games every season, but NBA teams play 82 games per season. In other words, the NBA has considerably more varied options. However, marquee matchups, games that are broadcast nationwide, and playoff games will draw a lot of interest.
Moneylines spreads, and totals are the most popular bet types in the NFL for each game. Props and futures are probably the same, although they can be different depending on the game.
Another popular type of bet is the super bowl halftime bets. Here, you predict outcomes related to the halftime show. For example, you can predict Rihanna's first and last song during this year's SB.
For that kind of betting, the NFL futures market is among the most popular, although NBA futures also get a lot of attention. Overall, it's the NFL, while the NBA isn't far behind.
What are the best bets between NBA and NFL?
Gamblers concentrate on totals and point spreads. These two wagers will be the main focus of most game recaps on TV or online. Despite having different variables, they all function the same. A week before games, the NFL discloses point spreads. That gives you plenty of time to investigate, but you also run the danger of the numbers changing as a result of betting.
NBA spreads are made public the day or the night before games. These two items thus have less time. The NBA has scores of 30 or more, like 209.5. High-scoring games in the NFL average in the 50s. Scoring is impacted by the interval between games. NFL teams travel less and have more recuperation in between games, yet injuries still happen often.
NBA teams play 82 games in a season and are constantly on the road, which may be exhausting and uncomfortable. The NFL is praised for its candor regarding injury reports. In the NBA, last-minute injuries are frequent.
Which is the most profitable to bet on between NBA and NFL?
Depending on the type of bettor you are, the response to this question will vary. If you're the kind of casual bettor who only wagers on the occasional nationally broadcast game, both sports offer similar odds of success. Your overall betting strategy will determine a lot of this.
The NBA features far more often than the NFL, making it a better option for high-volume gamblers who enjoy placing wagers on several games in the hopes of winning. The NFL may be more appealing to bettors who wish to be extremely choosy while aiming for a high hit rate.
For bettors that place a lot of wagers, the NBA offers a season's worth of additional games as well as multiple slates each week. So, theoretically, your prospects of making money playing professional basketball are higher.
There are additional factors to take into account, such as the unit amount you want to wager on each competition. The other bets you intend to investigate, such as props or live bets, also have an impact. Let's go through a straightforward example of two strategies utilizing the point spread for the sake of simplicity.
For instance, you may choose to wager on Monday, Thursday, and Sunday night football. Each game costs $110 to bet on at -110 against the spread. Each game requires a bet of $110 to win $100. You are down 2-1 after the third game.
Professional gamblers would be happy with a 66% winning percentage. At -110 odds, winning wagers pay out $200. Taking into account your two $100 wagers and your $110 losing bet, your overall profit is $90.
Beyond the strategy, it will also depend on your level of expertise and general sports knowledge. Generally speaking, your chances of long-term success increase with your level of sport expertise. That being said, if you're willing to put in the work, you can get through the learning curve and bet on the NBA and NFL.
The role of public betting in the NBA and NFL
Public betting describes the way that dollars are spent on a certain game. Numerous websites keep track of this data in percentage form. It might be a useful research resource to skim for the NFL and NBA.
In addition, the interval between games matters. There is greater time for wagering because NFL games only happen once a week. Consequently, there is more time for a broad agreement to develop.
Although public money proportions are still significant to the NBA, there is another more crucial factor. NBA odds and lines that fluctuate suddenly may indicate in which the sharp money is moving.
You should try your best to monitor motions all day long. There is no easy solution to the age-old conundrum of whether it is preferable to wager with or against the people. Every game should be thought of as a separate event.
The casual bettor tends to prefer favorites and the over in general. While a result, bear it in mind as you examine the results of public betting. Additionally, don't be afraid to turn around when your investigation leads you there. After all, as compared to the general population, bookmakers are often on the winning side.