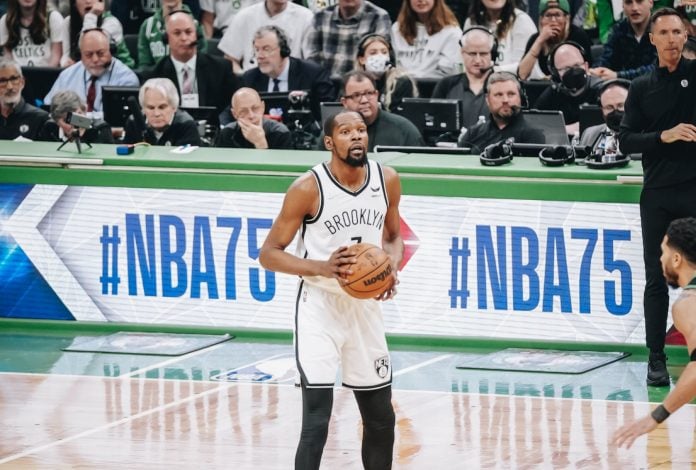 Nets superstar Kevin Durant was asked after the 76ers game why his team is so disliked.
One example of that was during this game when a Sixers fan sitting at courtside yelled at KD.
"I can't hear your drunk a**," the two-time NBA champion replied to the fan at Wells Fargo Center.