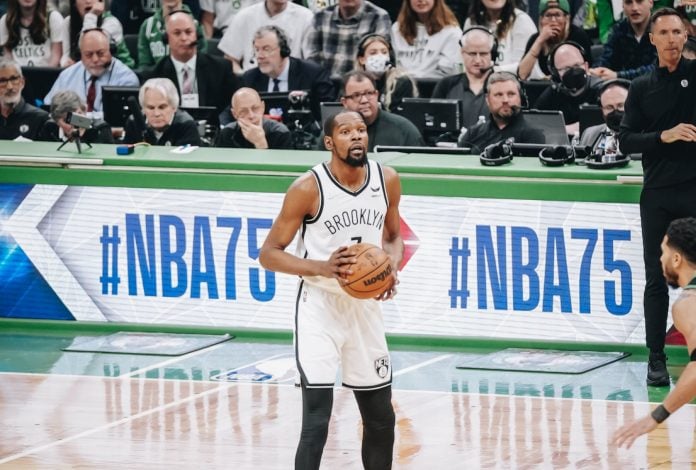 Soon after Kevin Durant requested a trade from the Nets it was reported that the two-time NBA champion prefers to be moved to the Suns or the Heat.
There were numerous offers made to the Nets by several teams that were interested in acquiring the superstar that thought they had the assets to make a deal with the Nets.
The story developed into a two-month saga which culminated with the 33-year-old shooting guard staying in Brooklyn for next season. It was reported a few times that the asking price set by the Nets was very steep.
According to the Suns general manager James Jones, his team had conversations with Brooklyn regarding potential Durant trade, but the Nets just did not want to let the superstar go.
Via Duane Rankin of Arizona Republic:
"'Cause Brooklyn wanted to keep Kevin Durant in Brooklyn," Jones said. "And that's why he's in Brooklyn and not on some other team, but as far as with us, I get it. It's always a great topic of discussion, but the one thing people forget is that when you're talking about trades, or any player acquisition, the team that has the player has to be willing to move the player."