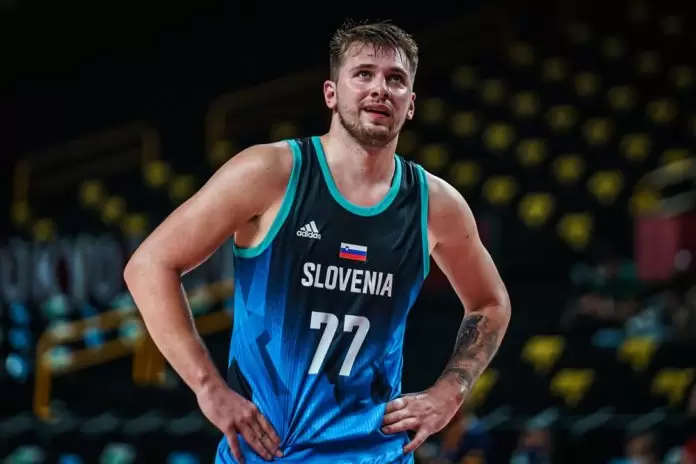 Mavericks superstar Luka Doncic is a cheerful person. Even during games he finds a way to have fun. In a recent video the 23-year-old point guard is seen trying to land a water bottle on his head while sitting on bench of a game of the Slovenia national team.
Doncic was seated next to Goran Dragic who was amused by his young teammate's multiple attempts to do the trick. For what it's worth, Luka failed to do it.
Doncic is set to play for Slovenia tomorrow against Estonia and on Sunday against Germany at FIBA World Cup 2023 Qualifiers.
He will also represent his country at this year's EuroBasket which stars in September. Slovenia will start the tournament in Group B along with Germany, Hungary, Lithuania, Bosnia and Herzegovina and France.