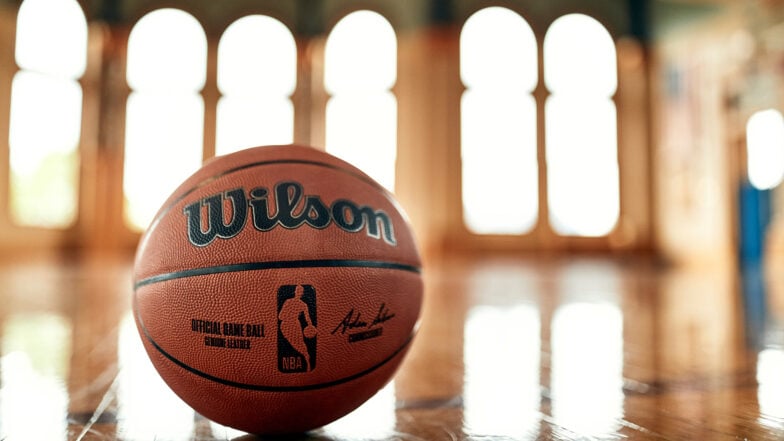 Most of the population is spending time on the internet watching videos or creating videos for others to watch. Videos are being created for entertainment purposes or business purposes. Compared to text, videos provide more visibility and exposure to a brand. Thus, more and more businesses are focusing on creating videos online to attract more consumers.
But, there are billions of such videos, and there has to be a reason why viewers should watch your video over your competitor's. It is thus significant to create and edit videos properly, in a way that a clear and concise message is delivered to the customer without losing their interest.
Here are some tips to keep in mind while editing a sports video:
Before editing, watch the entire clip
Before beginning the editing part, you should go through all your material. Analyze every moment, even if you feel you're not going to use it because you could discover something really wonderful there. This also gives you a better idea of all the material you have before you start compiling the video.
Making notes of the time code is a simple way of recognizing clips that you prefer the most. Once you have a list, you can make better decisions on what you need and where to add it. This will make it much easier to discover and pick the clips you require for your video when editing it using an online video editor.
Don't forget what music you need
Before beginning the editing of your video, consider how you want to incorporate music in it. Music can be used subtly or as a major feature of the video. If music is the driving factor of the edit, such as in a promotional video, select the music track before you start editing your video and make sure the speed of the video is in sync with the music.
Don't forget about the structure of the song. For instance, if the start of your video is slow and the middle part is fast, you should accordingly pick the music track. If the purpose of the music is to enhance the mood of the video, include it as the final stage in the editing process. The most essential thing to keep in mind while searching for music is that it should fit the theme of your clip.
InVideo is an online video editor that makes editing simple and fun. It lets you choose the mood of your video, and accordingly, you can select music. You can also preview and see what your video will be like with the music.
Change visuals of the video often
Changing the images in your video creates rhythm and gives a smooth flow to the video. If you use the same visual for an extended period of time, your video may get sluggish, and you are likely to lose the interest of the audience.
The visual should be changed every 4-6 seconds to avoid visual boredom and keep the audience engaged. The conventional method is to create cuts in which you transition to a little zoomed-in shot before returning to the original picture. You can also use a breaker slide for the same.
Intentionally use transitions
Even the simplest transition, such as a conventional cut, should be done in such a manner that you can not detect it. While editing a video, preserve cuts after the phrase and avoid cutting in the middle. Otherwise, you will wind up with a phrase with many cuts, and your video will suffer as a result.
This can also lead to the audience losing interest in the story. A video editor also has the option to add fancy transitions, such as fades. However, their use should be minimal since they can distract the viewers.
Include text
Text is an excellent approach to highlight the major elements of your video, particularly if it is an instructional video. When you're creating the screenplay, identify phrases and words that can be used as text in the video to reinforce your message. You can add heading and subheading and even change the font.
Story should be planned
Creating and editing a video would be a waste of time and resources if you don't plan ahead what the final video should be like. You can envision the whole video in small scenes and accordingly shoot and edit. This saves a lot of time in the end. There are many storyboarding templates that let you write the script for free.
Projects can be organized
You can edit the videos easily and smoothly if there is a file structure for your projects. When creating a lengthy video, organizing the numerous files involved is vital to avoid delays and confusion. In a video editor, you can create two folders, namely, assets and projects. You can include add-ons in the asset folder and unedited final footage in the projects folder. You can also create subfolders in both of them for easy identification.
Choose the right hardware
To smoothly edit your video, you need the right hardware. You should have a storage capacity of about 2 TB, or you can also use Dropbox. For saving time while editing, RAM should be good, and the CPU should be powerful.
Use Assembly line method
An assembly line approach is a standard procedure with which you can edit the videos quickly as you pay attention to one task at a time. If there is no systematic method for editing videos, you could be diverted by time-consuming operations like watching an edit several times before starting the next task. To limit wasting your time, try watching the whole footage and select the best clips. Keep editing and adding until the flow is final. Add music and preview the video. Add any transitions or effects as required.
Final edit
The video should force you to act and invoke emotion. To achieve this, there should be a natural progression in the story. Using an online video editor, you can split the video into sections and add transitions as necessary.
Without exhausting yourself, you can edit and create videos in a timely manner by following these tips. These will help in creating quality videos through which you can grab the attention of the audience and keep them engaged.