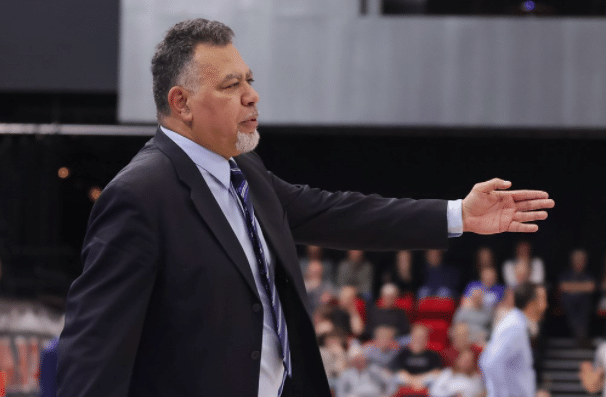 London Lions coach Vince Macaulay feels that British basketball deserves respect following his side's 79-60 triumph over Donar Groningen in the FIBA Europe Cup on Wednesday night.
The Lions used a strong second quarter to stride past their Dutch counterparts en route to a deserved win with former Brooklyn Nets guard Marquis Teague pacing the Brits with 22 points.
"It was a fantastic game," said coach Macaulay in the post-game press conference.
"We feel privileged to be in this competition. We feel honoured to be in this kind of venue and playing against this team.
"This is what we've been trying to build in London for many years now. We just wanted to play against teams like this and get some wins for British teams and get some respect for British teams.
"We have ownership that wants to be successful and we have a really good group of players that were able to fight out in today's game."
Wednesday's win was also the first time since January 27, 2004 that a British Basketball League side had won a game in Europe, when the Brighton Bears overcame Cholet in a double overtime, EuroCup thriller.
And on that cold night at the Brighton Centre, the Bears, led by Toronto Raptors head coach, Nick Nurse, played with the same passion, desire and will to win that the present day Lions had last night.
Randy Duck exploded for a EuroCup-record 49 points on that night. A record that still stands.
It also began a drought. One that the Guildford Heat, Leicester Riders, nor last season's London Lions could break and that was a precious European victory.
The Lions started slowly, as did Groningen. It was about who would make the first real move, the first run and whoever did would go a long way to deciding the game.
For Lions fans – and for British basketball fans – it was the team from the British capital.
A 16-3 burst in the second gave London breathing space, which was never threatened. The Dutch hosts almost looked like they were in pre-season mode and the pride of the British Basketball League took full advantage without really needing to move up the gears.
And as a fitting tribute, coach Macaulay dedicated the win to his late friend and Lions assistant coach Andrea Boreland, who recently passed away.
Photo: FIBA