Nigeria has trimmed their initial 49-man list down to 16 for upcoming preparations before the Tokyo Olympic Games.
Head coach Mike Brown, who is also the associate head coach of the Golden State Warriors, named the updated 16-man roster that features eight NBA players.
Ike Diogu, who has played for Nigeria in their two Olympic appearances in 2012 and 2016, was missing from the roster.
The full 16-man list:
Precious Achiuwa (Miami Heat)
Caleb Agada
Obi Emegano
Michael Gbinije
Ike Iroegbu
Chimezie Metu (Sacramento Kings)
Chima Moneke
Ike Nwamu
Jordan Nwora (Milwaukee Bucks)
Jahlil Okafor (Detroit Pistons)
Josh Okogie (Minnesota Timberwolves)
Stanley Okoye
KZ Okpala (Miami Heat)
Miye Oni (Utah Jazz)
Ekpe Udoh
Gabe Vincent (Miami Heat)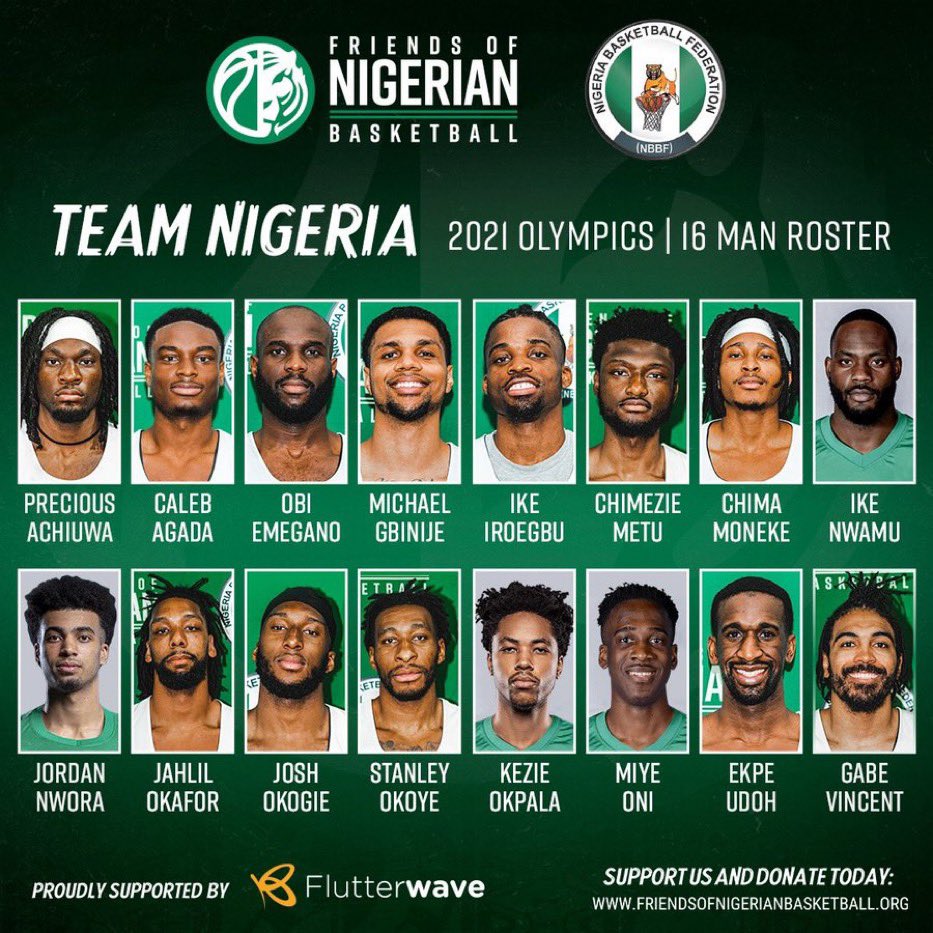 Seven players from the list played in the 2019 FIBA World Cup including Iroegbu, Okoye, Udoh, Metu, Okogie, Vincent and Nwora.
For the Olympic Games, Nigeria is in Group B alongside Australia, Germany and Italy.
They will open their tournament against Australia on July 25.
Nigeria has an upcoming scrimmage against Team USA on July 10 and their final 12-man roster will be announced on July 17.