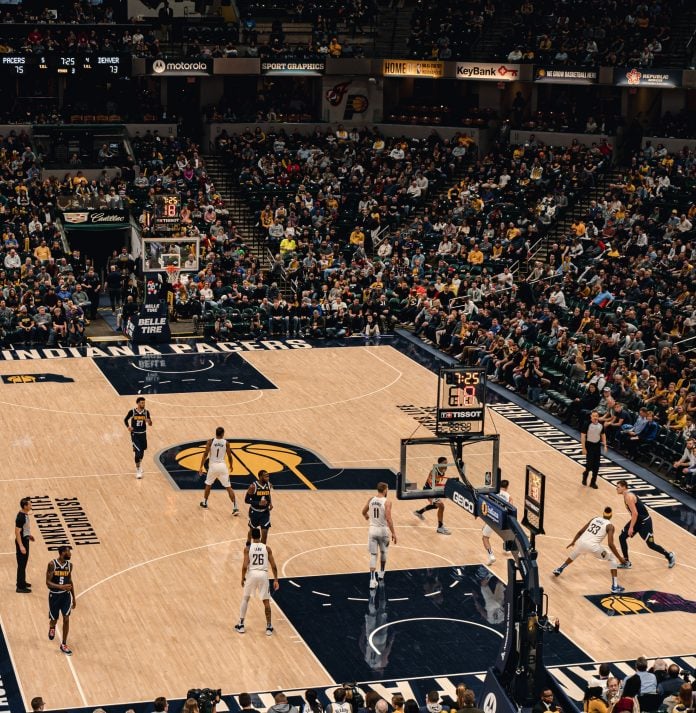 "It's an honor. I never thought I would be on the list…I'd rather win a championship than MVP". These were the words of Nikola Jokić after finding out that he had been picked as this season's Kia NBA Most Valuable Player Award.
It's just another example of why the Denver Nuggets Center is, above all, a down-to-earth and humble human being.
Most Valuable Player
The NBA MVP award has been handed out since the 1955-56 season. The first year it went to Bob Pettit, a power forward for the St. Louis Hawks. Since then, big names like Michael Jordan, Magic Johnson, Shaquille O'Neal, and LeBron James have all been given the accolade.
The award is one of many highlights of the season. Just like which team will win the NBA Championship and which teams will make it into the playoffs, the MVP award is a popular betting market for basketball fans. Millions are wagered on the award every year, though some savvy bettors will take advantage of free bet promotions to cut how much they have to stake. 
Until Jokić's award this season, there had only been four other international players that have been named MVP. The first was Hakeem Olajuwon, a Nigerian who played Center for the Houston Rockets and was named NBA MVP in the 1993-94 season.
The second was Canada's Steve Nash, the Phoenix Suns' Point Guard. He was awarded MVP for two seasons in a row, with the first in 2004-05. In 2006-07, the first European was named MVP. That was the German, Dirk Nowitzki, a power forward for the Dallas Mavericks.
More recently Giannis Antetokounmpo, the Greek Milwaukee Bucks power forward won back-to-back MVP titles in 2018-19 and 2019-20.
As a Serbian national, Nikola Jokić is the first player from the Balkans to win MVP. But there is much more to the significance of his win than simply the country he was born in.
He has taken a true fairytale path into the biggest basketball league in the world but remains just as humble today as he was the day he signed his contract. If there was ever a role model for future basketball players to look up to, it's Nikola Jokić.
Humble Beginnings
For most of his life in Serbia, Jokić shared a two-bedroom apartment with six people. He has played basketball most of his life and had connections to the NBA through his brothers who were friends with Darko Miličić, the former center that played for the Pistons, Magic, Grizzlies, Knicks, Timberwolves, and Celtics.
For his entire adult life, Jokić has been signed to a professional basketball team. He competed first in the Serbian League and Adriatic League, competing for KK Mega Basket.
Although his team wasn't in a position to fight for league titles, Jokić's talent shone through. In the 2014-15 season, he averaged 15.4 points, 3.5 assists, and 9.3 rebounds per game. That same year, he was declared the Adriatic League regular season MVP and the ABA League Top Prospect.
He was signed by his agent, Miodrag 'Misko' Raznatovi, after he saw in a newspaper that Jokić had been achieving impressive statistics in his games. Raznatovi sent a scout to go and watch him play, specifically asking for him to check whether his impressive stats were because he was taller than his competitors or because he was talented.
The scout reported that Jokić was "meek and lousy" as well as being overweight. However, despite this, he had great talent that allowed him to be successful. They signed him as quickly as possible and moved him to KK Mega Basket.
When he began training with the team, he reportedly couldn't even do a single pushup, drank three liters of Coca-Cola every day, and loved to eat burek — a Serbian pastry. However, the coaches noticed that he had an unparalleled passion for basketball, all he cared about was playing the game.
Even though his Serbian trainers whipped him into shape, he still had to do more when he arrived in the US. He dropped 30 pounds after arriving and then shed even more after playing in the league for some time.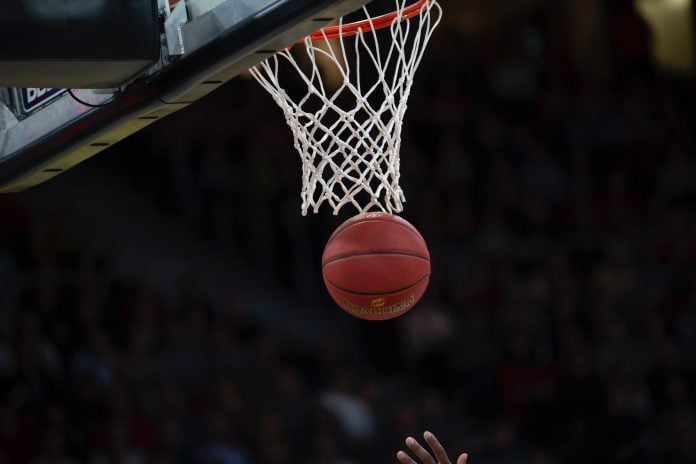 Doing it for the Fans
Being a professional sports star is a grueling job. Of course, it is an absolute privilege to earn large sums of money to play your favorite sport day in and day out, but it also demands long hours, offers little to no privacy, and requires you to be on your A-game every single day.
For even the most passionate of athletes, this can take its toll. Seemingly not for Jokić though. He once had to miss a week of training because he signed so many autographs for his fans that his hand got inflamed.
Quiet and Focused
Most successful athletes are big-time celebrities. They share highlights of their lives on social media, make lots of media appearances, and try to get noticed as much as possible.
This isn't always for egotistical purposes, though there is definitely an element of that. The media attention is required for their off-court business interests, they need the spotlight on them because otherwise, brands won't pay them to wear their products.
However, Jokić refuses to join social media platforms, keeps himself to himself, and appears to still just like playing basketball. It's just that now, he plays in the biggest league in the world. His focus on the game can be seen by the fact that he became the first NBA player in history to be the leader in his team on assists, rebounds, and points for four consecutive seasons.
And although the Most Valuable Player award will certainly help towards securing himself a place in the basketball hall of fame, the fact that Jokić didn't once ever publicly express an interest in winning it, helps to demonstrate his number one priority is shooting hoops.
Jokić's dedication to the sport he loves and refusal to get distracted by unimportant things makes him one of the greatest role models in the sport today.