NBA legend Hall of Famer Elgin Baylor, who played for the Minneapolis/ Los Angeles Lakers through 1958-1971, has passed away at the age of 86, per Shams Charania. He was an 11-time NBA All-Star and one of the legendary Lakers players. According to Shams Charania, the death was due to natural causes.
Baylor was an elite scorer. His best season in terms of scoring was 1961-1962 when he averaged 38.3 points. He averaged 34 points in two other seasons.
After retiring as a player, Baylor worked as an assistant coach for a couple of years before becoming a head coach of the New Orleans Jazz through 1976–1979.
He also served as the vice president of basketball operations for the Los Angeles Clippers for 22 years from 1986 and was selected as the NBA Executive of the Year in 2006.
The Lakers released a statement in the wake of Baylor's death: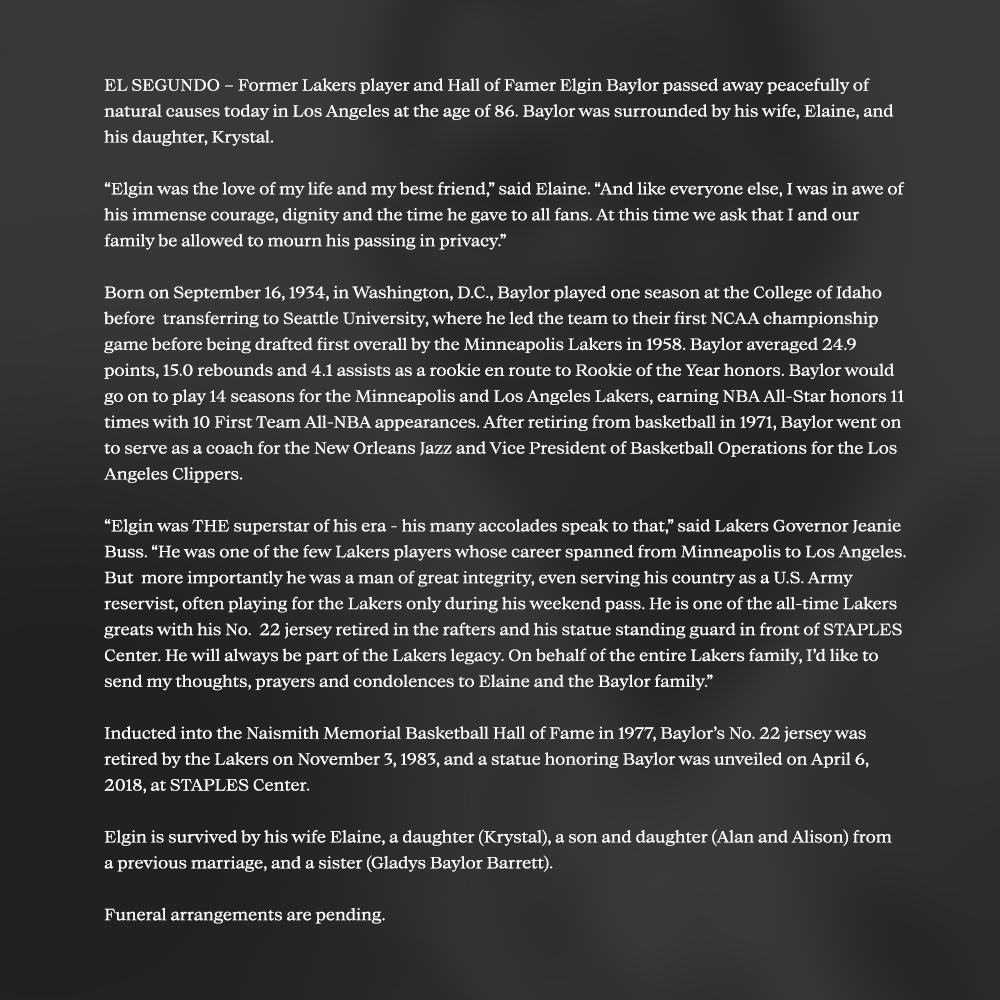 Lakers forward Kyle Kuzma also reacted to the new via a tweet. "Rest In Peace to one of the best people ever! Lucky enough to meet him with my time here in La and he was a great guy!" he tweeted.