The NBA has unveiled the court for this year's All-Star Game on March 7, which was a collaboration with Historically Black Colleges and Universities (HBCUs).
"The game court for NBA All-Star 2021 will represent both the academic significance as well as the incredible pride and school spirit of HBCUs and their students. The court design – created in collaboration with HBCU alumni from various schools – is vibrant and energetic, incorporating icons representing the best of HBCU academics, music and campus life while connecting back to the celebration of the game at center court," according to the league.
The court design: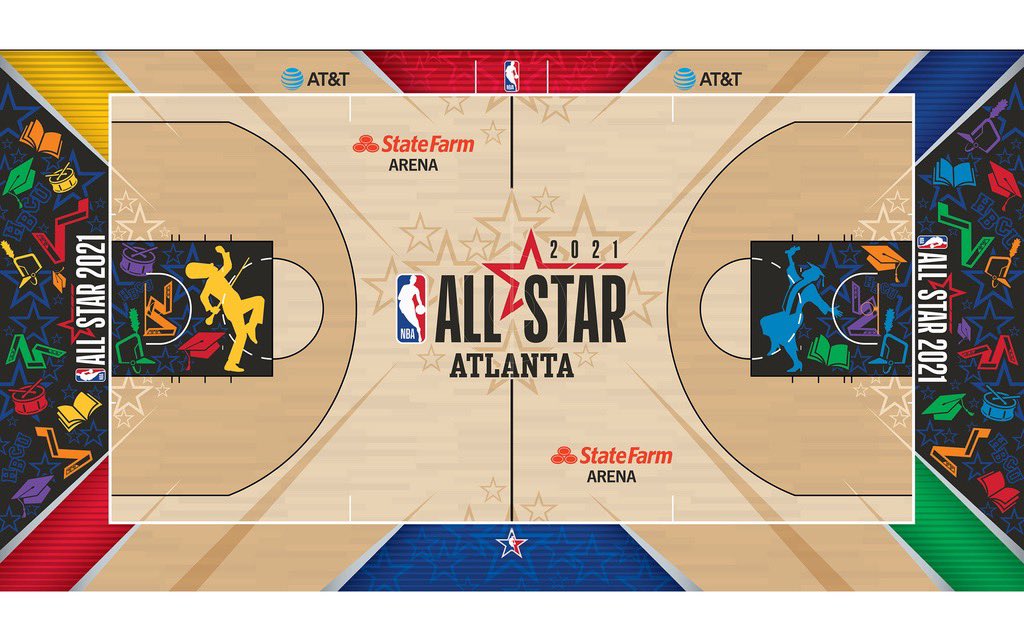 Players at NBA All-Star 2021 will use special Beats headphones designed by a Florida A&M student for courtside interviews.
Fans, both in-person and virtual, will include a mix of frontline workers and HBCU alumni and students.
For the first time in NBA history, three HBCU graduates, Tom Washington (Norfolk State University), Courtney Kirkland (Southern University) and Tony Brown (Clark Atlanta University), will officiate a game at this year's All-Star Game in Atlanta, where all three also live.
NBA All-Star 2021 will feature the Skills Challenge and 3-Point Contest at 6:30 p.m. ET, the All-Star game at 8 p.m. ET and the Slam Dunk Contest at halftime of the game.