The cancellation of games due to the coronavirus pandemic will have significant financial implications on the NBA and its teams. According to ticketiQ, the league is estimated to lose close to $1.7 billion in ticket market value. The Los Angeles Lakers will be the most affected among the teams.
That estimate is based on secondary market average list price*number of seats*number of games canceled. This is not a precise measure, but the simplest way to benchmark the magnitude of market value, by league.
The biggest impacted league is Major League Baseball, with the estimated secondary market value just over $5.1 billion. The NBA and NHL, including playoff games are two and three on the list.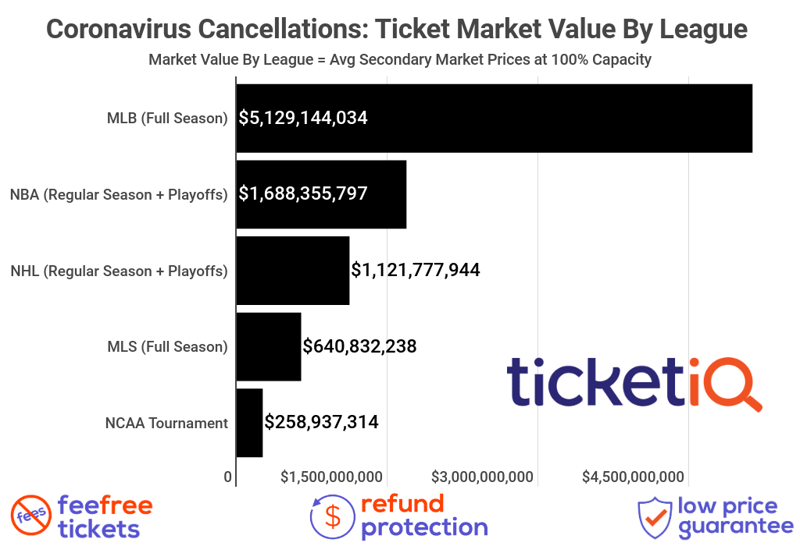 Among the NBA teams, the Los Angeles Lakers is estimated to suffer the biggest ticket market loss at around $82 million. They are followed by the New York Knicks at $46 million and Golden State Warriors at $42 million. Neither of them will take part in season resumption in Orlando.