Horace Grant was pretty upset about Michael Jordan claiming he leaked locker room secrets to the media and was the chief informant in Sam Smith's book, The Jordan Rules.
Grant blasted his former teammate following the culmination of The Last Dance, branding Jordan a liar and a snitch.
Yet, if he wasn't Smith's source, he can't blame anyone for believing that he was after he badmouthed Scottie Pippen in an interview with magazine Inside Sports in 1993, the cover of which is pictured below. What makes this worse is the fact that Scottie and Horace were very close friends during their time together in Chicago and couldn't be found without each other off the court.
That friendship was tested after Grant told Inside Sports Pippen became "arrogant and cocky" and couldn't handle his fame and fortune.
"To be honest, Scottie has become arrogant and cocky, but that's to be expected of people who can't handle fame and fortune," the quote reads. Grant was apparently upset after he perceived Jordan and Pippen's treatment following their Dream Team Summer in Barcelona to be preferential but he eventually came around.
There's also a quote from Pippen in which he confirmed having words with Grant over his interview in a classic Vault piece on Sports Illustrated.
"Horace told me he said that stuff a long time before," Pippen said. "And I said, 'Yeah, but you still said it, so evidently you meant it.' It hurt. I won't say it didn't. I think it was a combination of a lot of things—frustration, maybe misinterpreting me a little bit and confusion over our friendship changing. Things aren't the same as when we were young and it was Scottie and Horace, Horace and Scottie. We've outgrown that, and we both had to realize it. The important thing is that we're still good friends and that we play well together."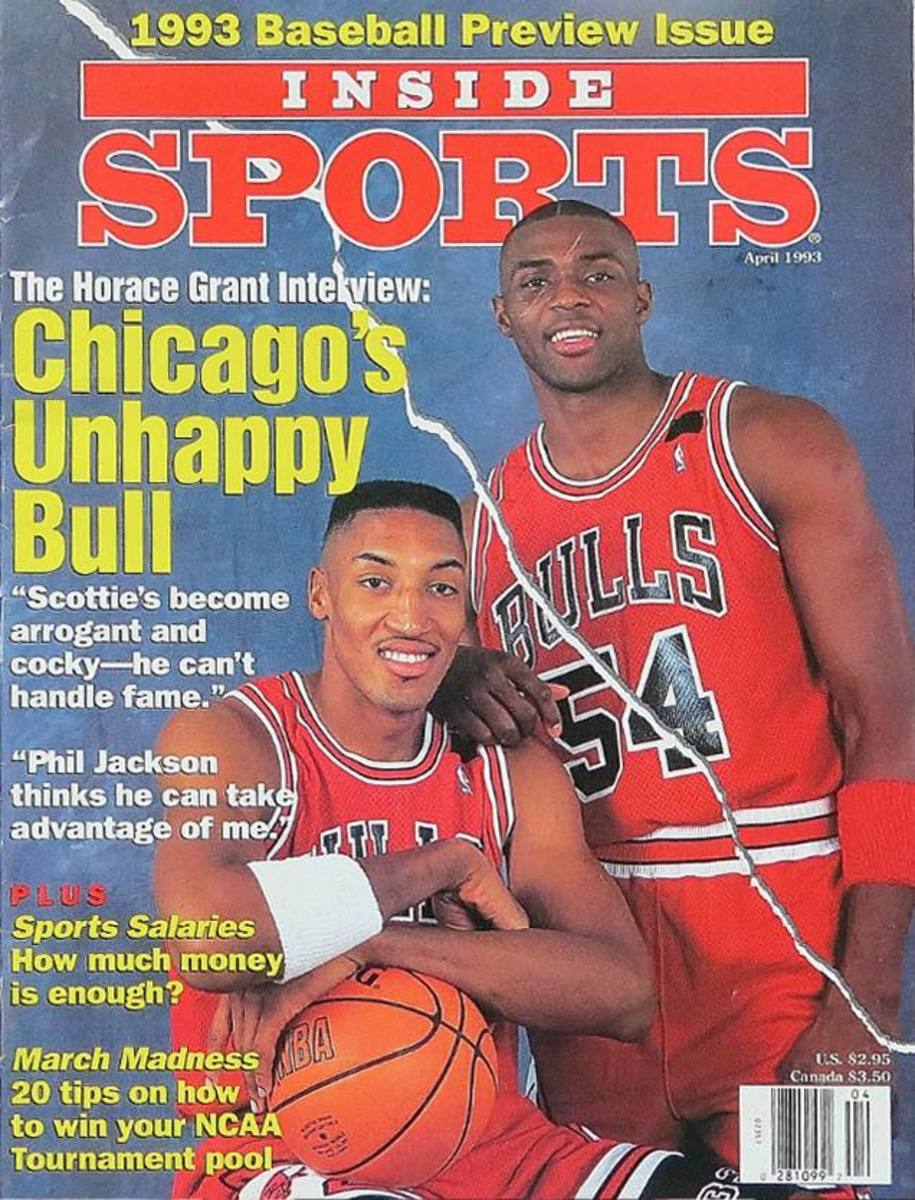 That same issue of Inside Sports contained a quote from Grant about Phil Jackson. "Phil Jackson thinks he can take advantage of me," it read.
To be fair, this doesn't mean Grant was Smith's source and we'll probably never know how the journalist came upon the bits revealed in his book. But the former Bulls star hardly did himself any favors when he openly criticized his friend and teammate in that interview.