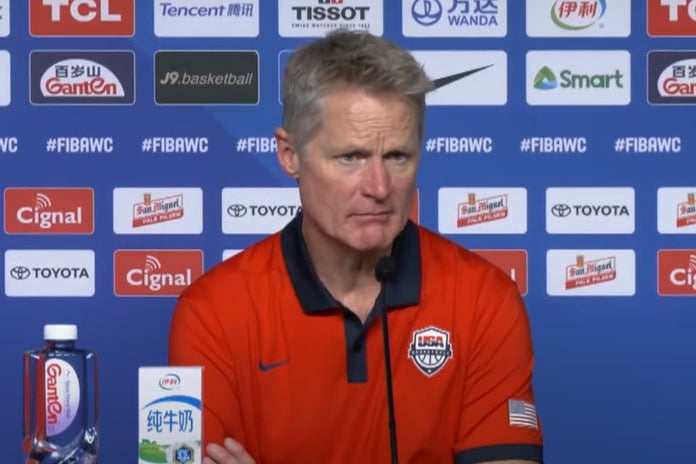 Steve Kerr, the head coach of Team USA, has disclosed his intention to step down from his position once the Paris 2024 Olympics conclude.
Kerr, renowned for guiding the Golden State Warriors to four NBA championships, revealed this decision, signifying the culmination of a substantial coaching chapter in his career.
In a recent interview with Joe Vardon of The Athletic, Kerr affirmed that he would not continue as the head coach of Team USA beyond the Paris Games. His response was unequivocal.
Kerr expressed that it was time for him to "pass the baton" after the 2024 Olympics, underscoring the commitment required for this prestigious role.
"No. To me, it's a two-year; it's a cycle. Pop coached a World Cup and the Olympics, now it's my turn to pass the baton. I think that's kind of how it should be," he said.
"Frankly, it's a huge commitment too. I guess I think it was different the last go-around with Coach K (Mike Krzyzewski) and Jerry (Colangelo), when they were really establishing this culture and this system where guys had to commit for a couple years. Made sense for Coach K to stay on. But I think where we are now, one cycle and you move on."
This summer Kerr led Team USA to a disappointing fourth place finish at the 2023 FIBA World Cup.