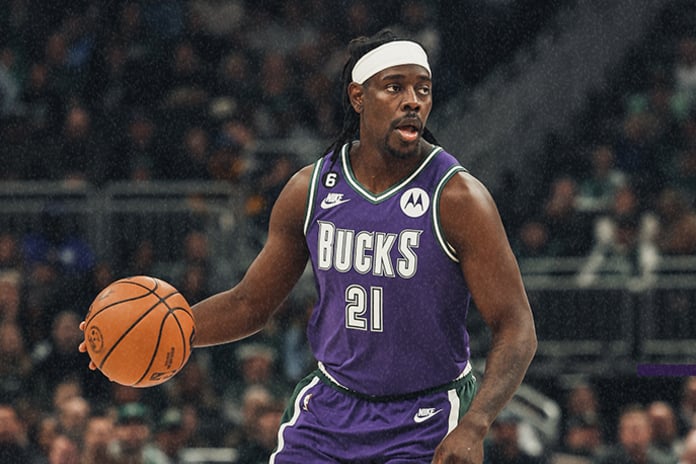 The Golden State Warriors made waves in the offseason with a surprising move, trading for veteran point guard Chris Paul by sending Jordan Poole the other way.
However, recent developments in the NBA trade landscape suggest that the Warriors might not be done dealing just yet.
The NBA community was abuzz following the blockbuster Damian Lillard trade to the Milwaukee Bucks. This three-team deal had another significant piece, Jrue Holiday, heading to the Portland Trail Blazers.
However, it's widely expected that Holiday will be traded by Portland to one of contending teams. Among these potential suitors, the Warriors have emerged as an intriguing option.
ESPN's Brian Windhorst reported that the Dubs, armed with promising young players and future draft assets, could enter the race for Holiday.
The caveat? They'd need to be willing to part ways with Paul, a player whom some within the organization have praised for his offseason efforts to integrate into the team.
"Curry's never had a backcourt teammate such as Paul, but he's also never had a teammate with Holiday's skill set, and he's five years younger," Windhorst wrote.