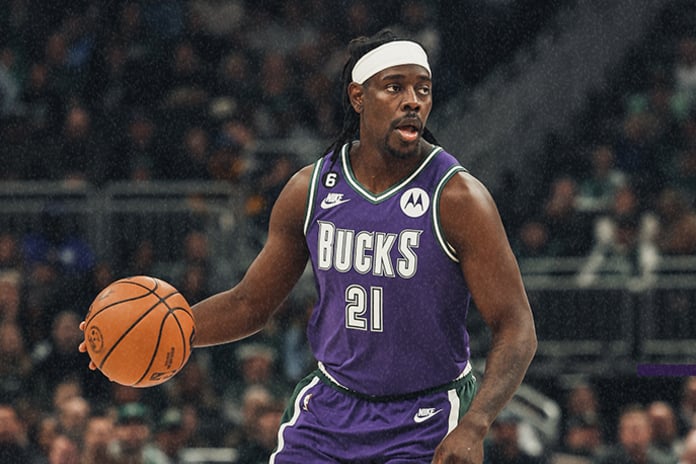 Jrue Holiday has solidified his place as a key figure in the Bucks' success since joining in 2020. In his debut season with the team, Holiday played an instrumental role in securing the NBA championship for Milwaukee.
Last season saw the 33-year-old point guard reach new heights as he earned his second All-Star selection.
Notably, Holiday's defensive prowess was recognized as he was named to the NBA All-Defensive First Team twice during his tenure with the Bucks, in 2021 and 2023.
Holiday's commitment to the Bucks and the city of Milwaukee remains unwavering. In an interview with Jim Owczarski of the Milwaukee Journal Sentinel, he expressed his deep connection to the team and the city.
"I'm a Buck for life, and I mean that from the bottom of my heart," Holiday stated emphatically. "I don't want to play for any other team. I believe we have the potential to achieve even greater success as a part of the Bucks organization, and I want to continue representing Milwaukee."