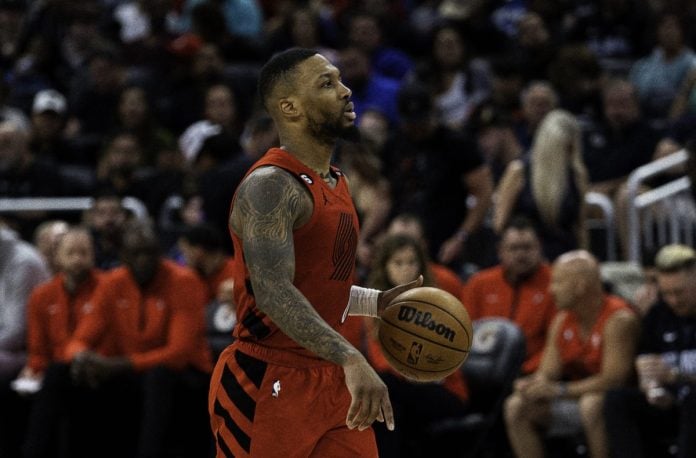 It has been over two months since Damian Lillard expressed his desire to part ways with the Portland Trail Blazers, seeking a trade to the Miami Heat after more than a decade with the franchise.
Despite ongoing negotiations between the two teams, no mutually acceptable trade has been reached thus far. Previously, it was reported that the star point guard would refuse to report to training camp if traded to any team other than the Heat.
In the latest update from NBA insider Shams Charania, it appears Lillard's stance remains unchanged.
"Expect Portland and Miami to reengage before the start of training camps here coming up in the next two and a half weeks. Really at this point, I'm told the only two training camps that Damian Lillard would report to, in theory: Portland and Miami," Charania said on The Rally.
"So for team like Toronto for instance, were to trade for Damian Lillard, I do not believe that Lillard would even report… I think teams around the league ever since this trade request in early July, they understood a guy like Damian Lillard at the age of 33 with $216 left on his deal for the next four seasons, him joining their program and wanting a trade immediately is incredibly unideal."