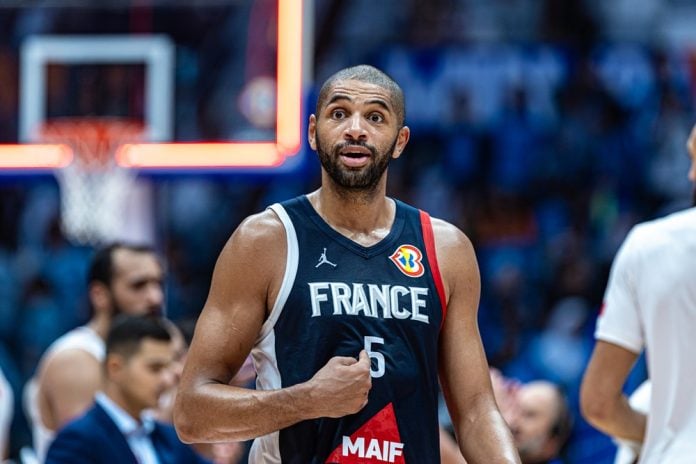 France, the silver medalists of the 2020 Tokyo Olympics, faced a shocking early exit from the FIBA World Cup. After losing to Latvia in the first round, the French team ended up in the 18th position following two classification game victories.
In response to this unexpected setback, team captain Nicolas Batum took to Instagram to convey his thoughts and rally the spirits for the upcoming 2024 Paris Olympics.
In a heartfelt message, Batum acknowledged the pain of the World Cup elimination and the challenges of maintaining a top-tier position in international basketball.
Batum stated (h/t HoopsHype), "This elimination from the World Cup is an injury that hurts, a failure difficult to digest. We had known for several years how difficult the path is to reach the top; this defeat reminds us how even more difficult it is to stay there. Personally, and as captain of this team, I first assume my share of responsibility for this failure."
With the 2024 Paris Olympics just a year away, Batum emphasized the need for collective introspection and the importance of asking the right questions to prepare for the prestigious event. He also appealed to the fans for their unwavering support, acknowledging their legitimate disappointment.
"We are aware of your great disappointment, and it is legitimate. But we will need you, your support. For almost 20 years, I have represented my country with honor, I have always given everything for these colors. Nothing will take away my pride in wearing this blue jersey. We will rise again, together," Batum affirmed.