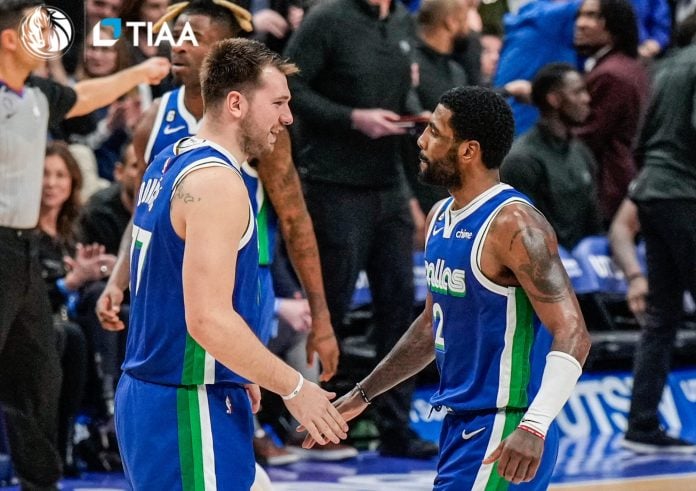 The Mavericks made a significant move by retaining their superstar duo, Luka Doncic and Kyrie Irving, who joined the team during the trade deadline.
The pairing of Doncic and Irving has the potential to create fireworks on the court, but not everyone is convinced of their seamless compatibility.
Byron Scott, a three-time NBA champion, expressed reservations about how the two ball-dominant stars will coexist.
"I think Dallas has got a really good team, but I still think it's going to be hard for J-Kidd to kind of figure out how to use Kyrie and Luka together. Both guys are very dominant with the ball, so it's going to be really hard I think for him to figure out how to play those guys together as a team," Scott shared in a conversation with Brandon "Scoop B" Robinson.
The Lakers legend does not think that the Mavericks will be among the top teams int he Western Conference next season.
"But they got some talent. Dallas is going to good team this year," Scott said. I don't think they're going to be a force in the West. It's just too many great teams. But Kyrie Irving is one of the most talented players I've ever seen."